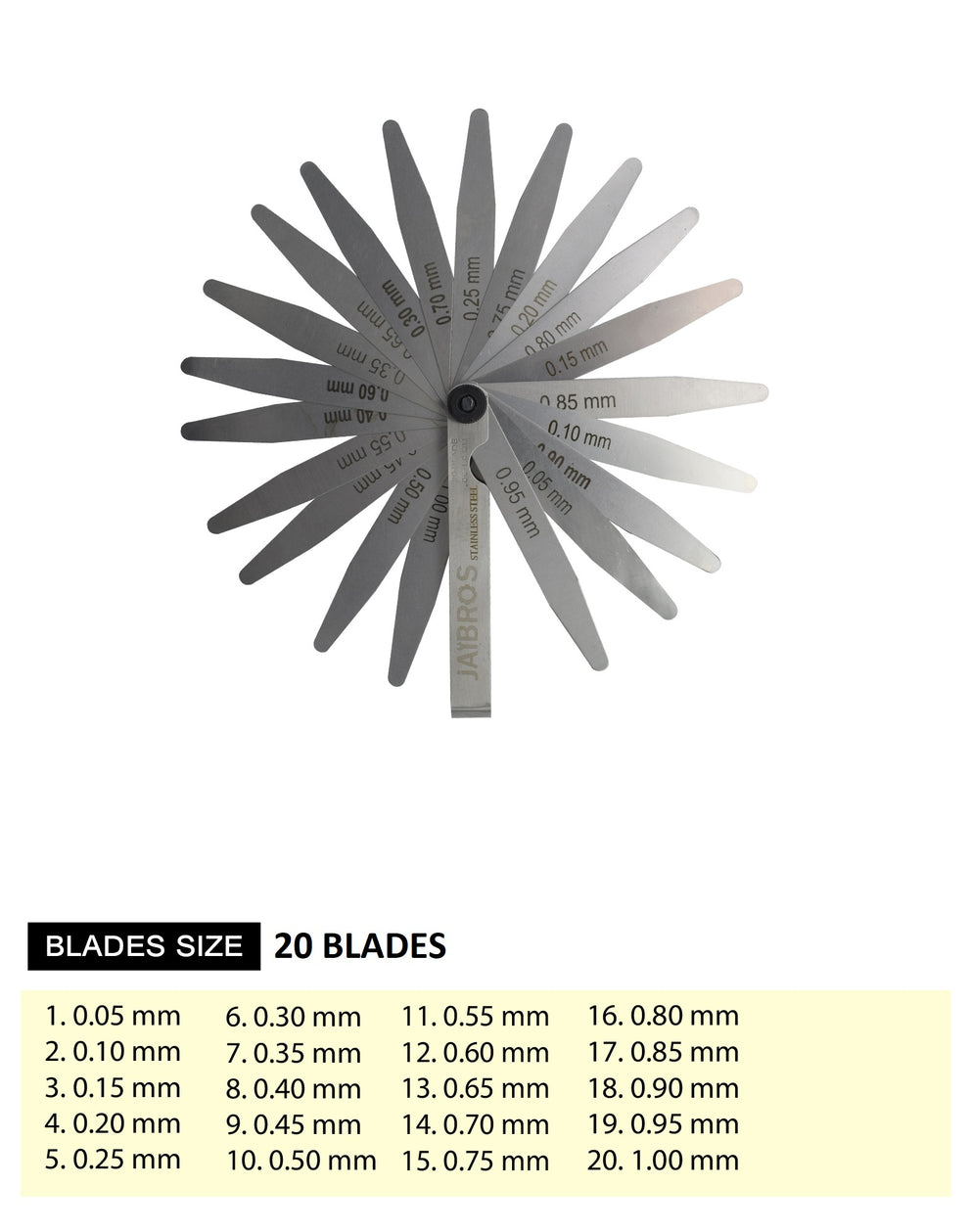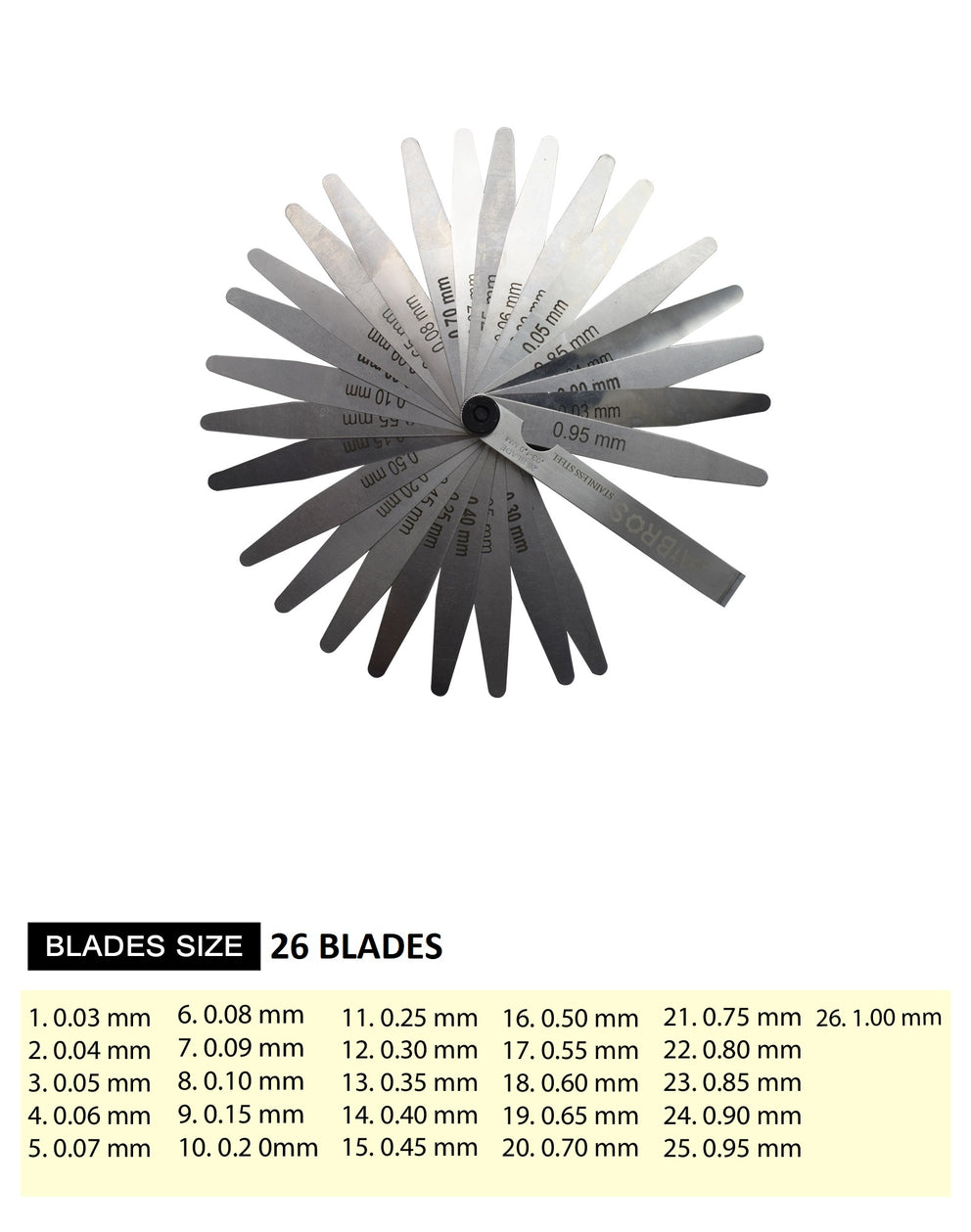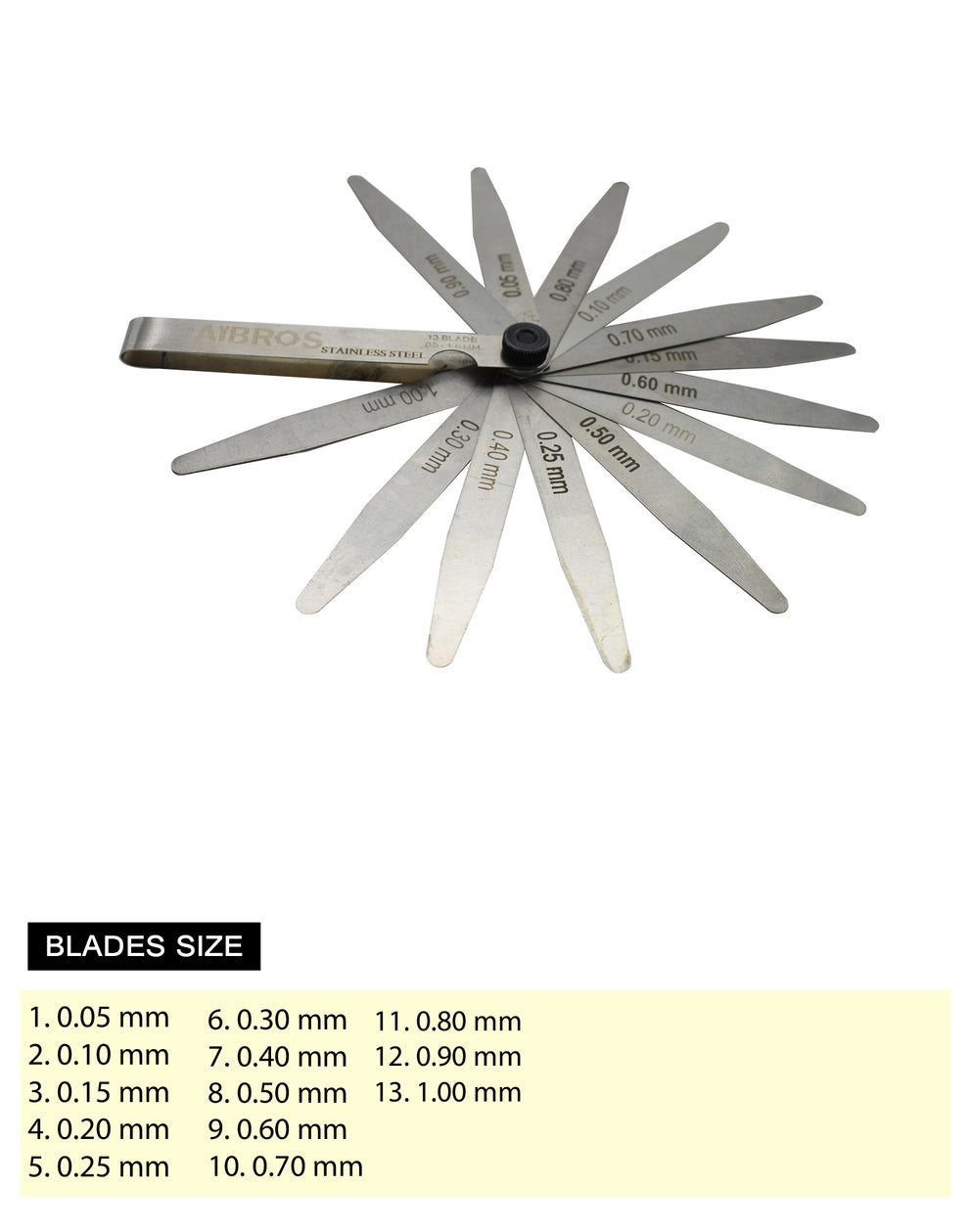 Jaibros
JAIBROS thickness gage feel...
from

₹ 299.00
CHOOSE BLADES FROM VARIATION  Made of stainless steel 13/20/26 blades feeler gauge Taper size blades of 4 inches. Made In India A feeler gauge is a tool used to measure gap widths. Feeler gauges are mostly used in engineering to measure the clearance between two parts. They consist of a number of small lengths of steel of different thicknesses with measurements marked on each piece. They are flexible enough that, even if they are all on the same hinge, several can be stacked together to gauge intermediate values. It is common to have two sets for imperial units typically measured in thousandths of an inch and metric measurements. Manufactured using high carbon steel and chrome vanadium steel for strength, durability and resistance to corrosion. This master feeler gauge is constructed of durable harden steel that won t wear down over time. It's 26 blades provide accurate measurement of clearances. Each blade has easy to read etched markings. Every blade with its thickness clearly on it, easy to select.
GST Input Credit
Get Business Invoice and get 100% GST Input Credit for your Order.
7-Day Return
If you dont like the Product, Return it within 7 Days and get 100% refund.
Lowest Prices
We are offering Products at Lowest Prices in the Industry*.
Highest Quality
We strive to provide best quality product .