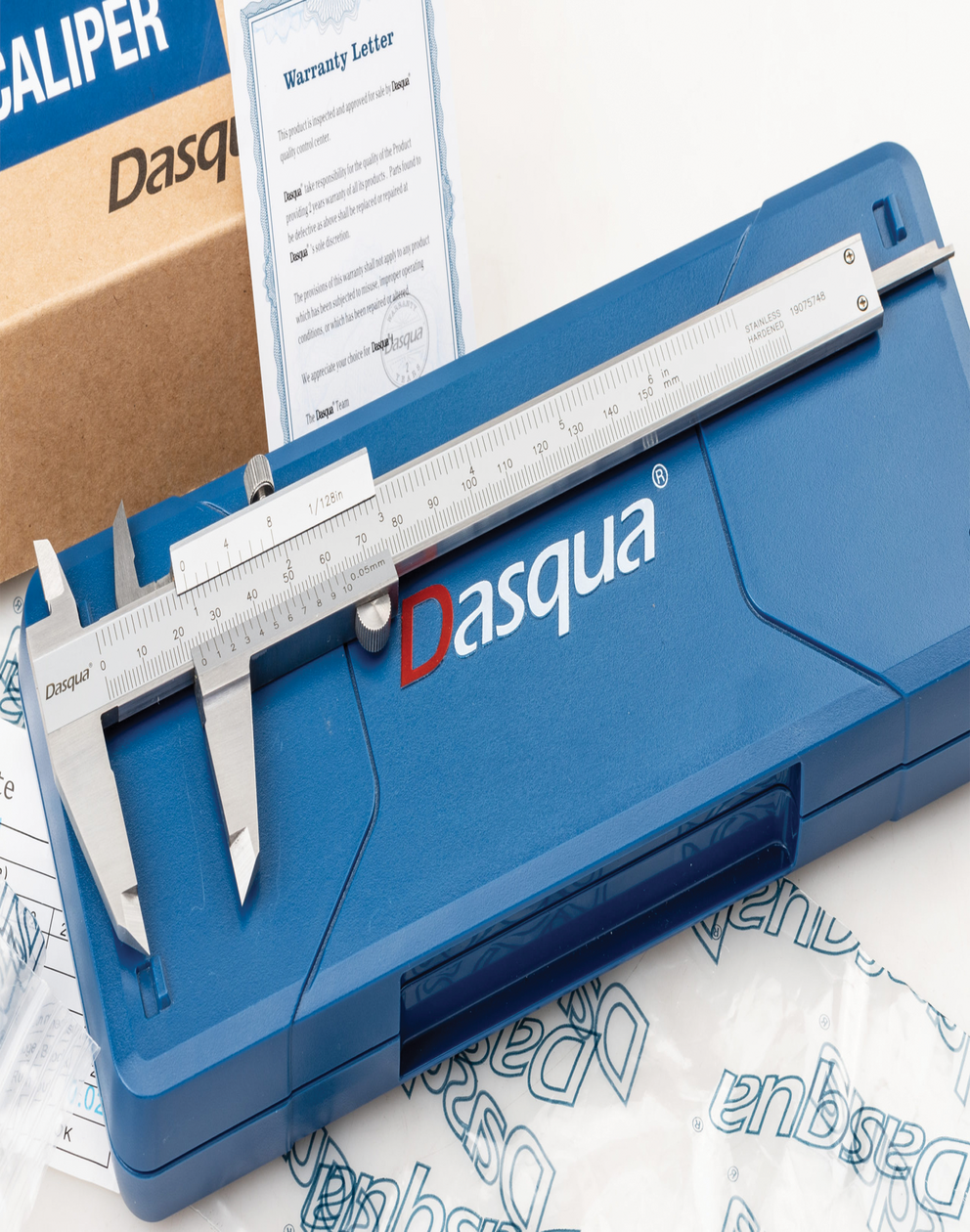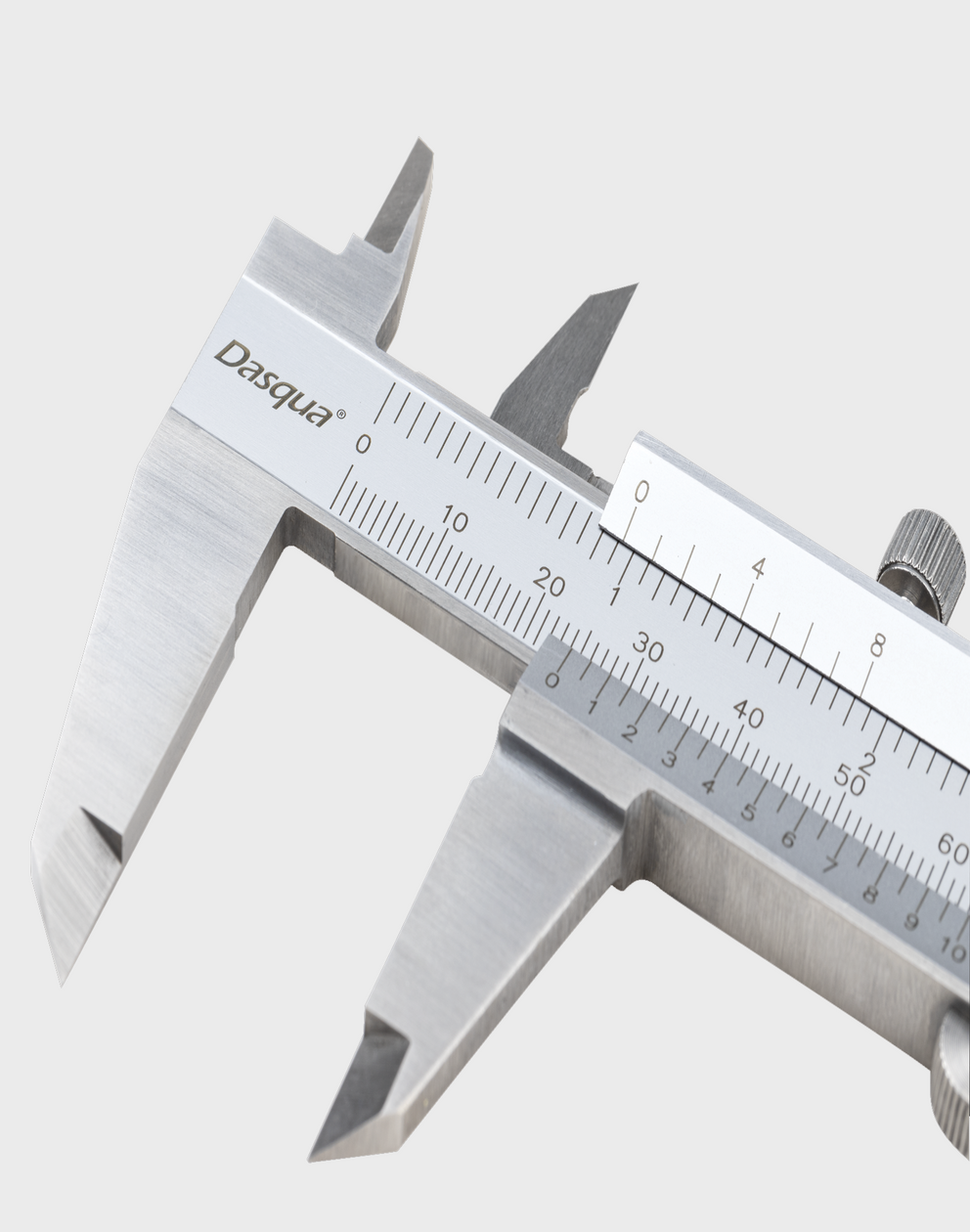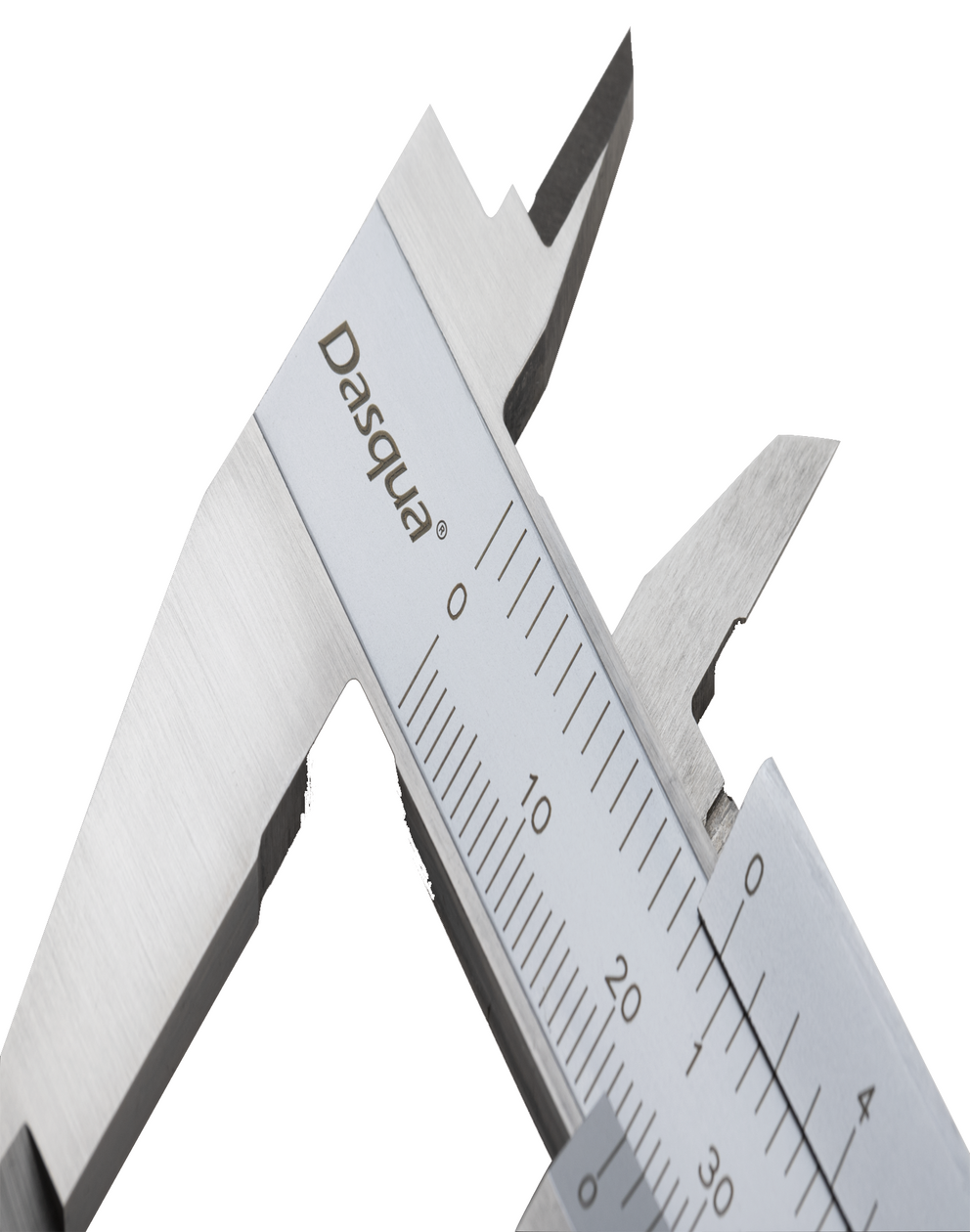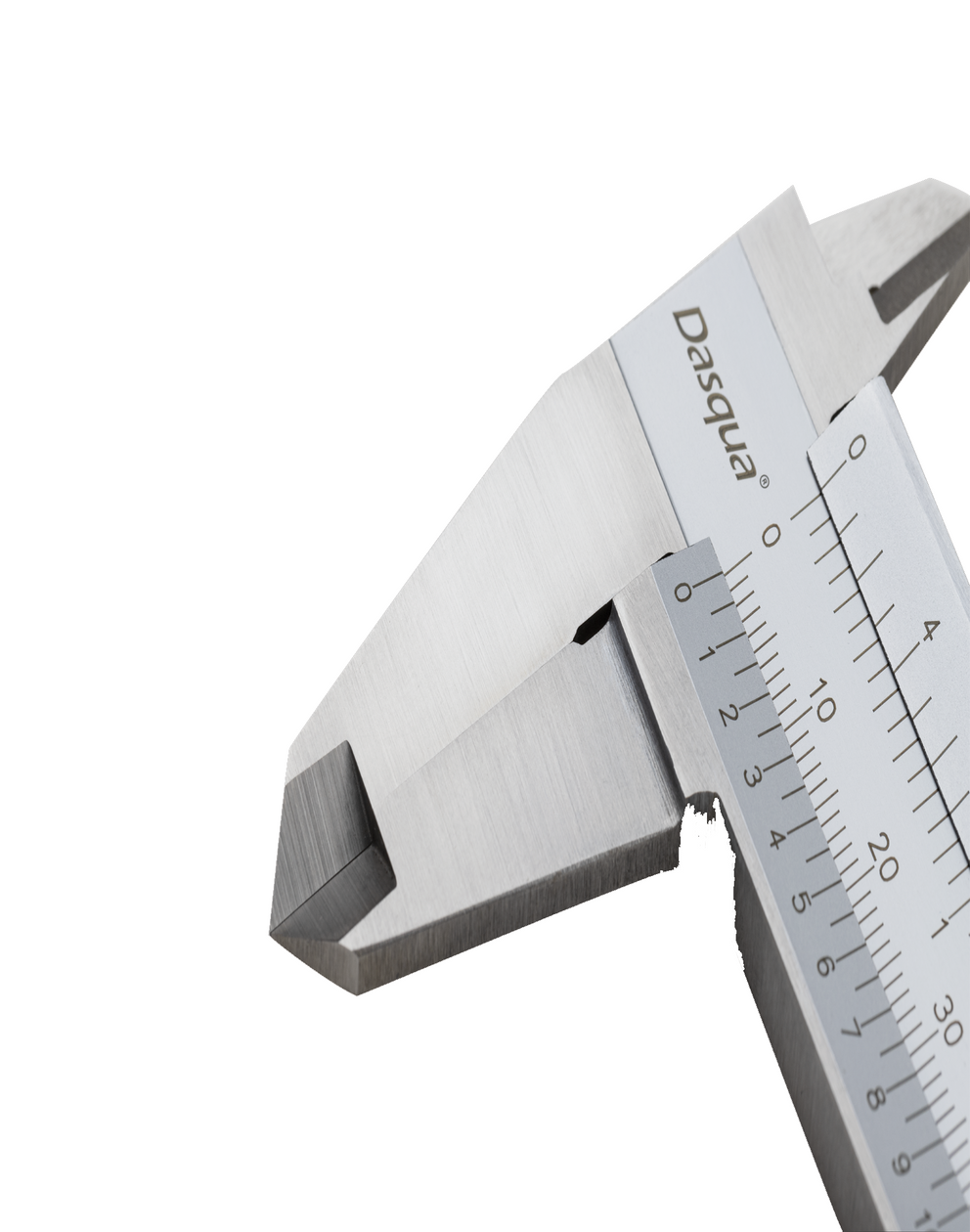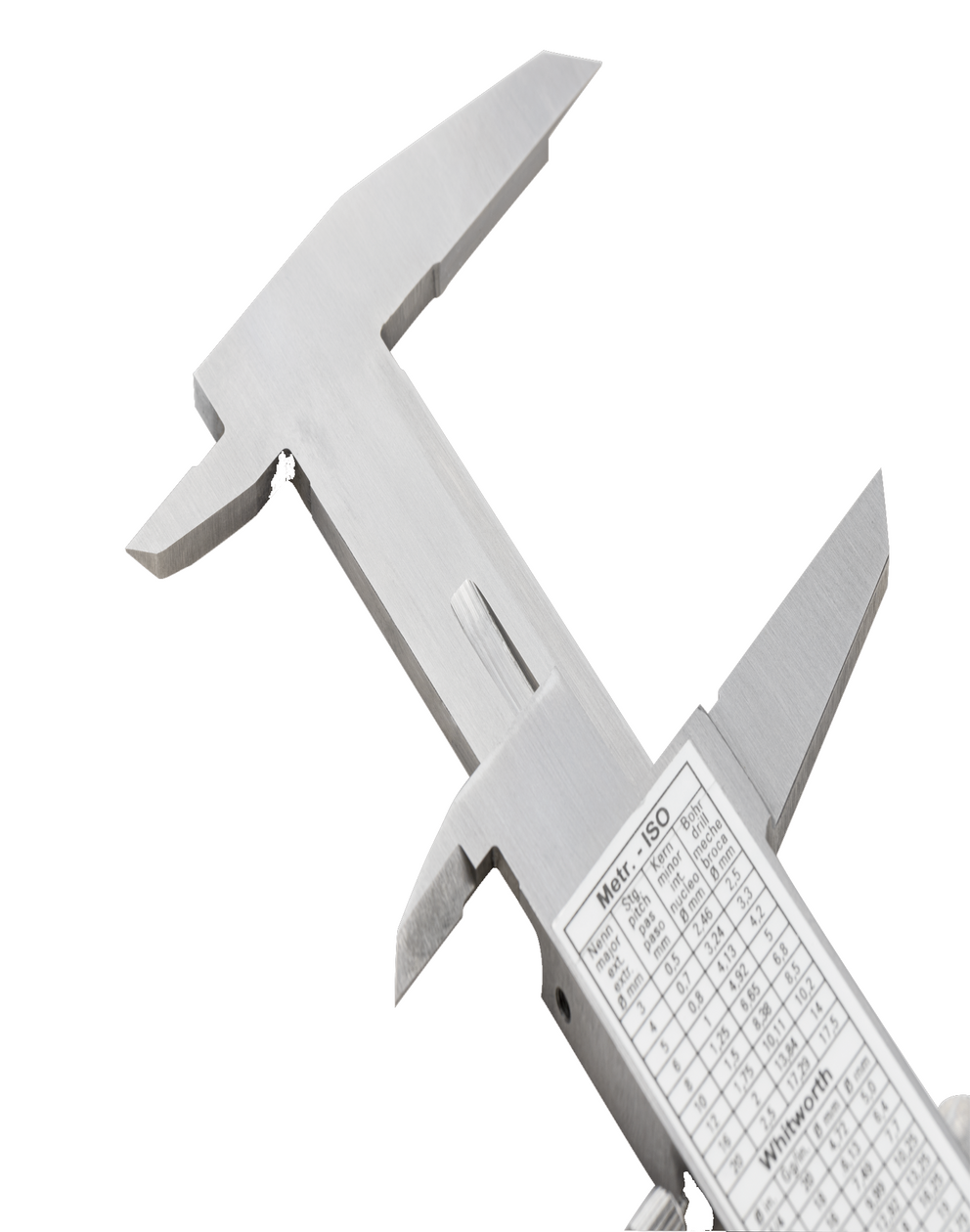 Dasqua
Dasqua Vernier Caliper Manu...
from

₹ 2,144.00
Strictly made in accordance with DIN862Hardened Ground and lapped Measuring SurfacesSilky Smooth Movement ThroughoutSolid Stainless Steel ConstructionDistinct Lines and Figures agains the Satin Chrome Finish make reading easy4 way measurement jaws for outside , inside , depth and step measurement0 – 150 mm , 0 – 6 " Graduation 0.05mm / 1/128″Jaw Length 50 mm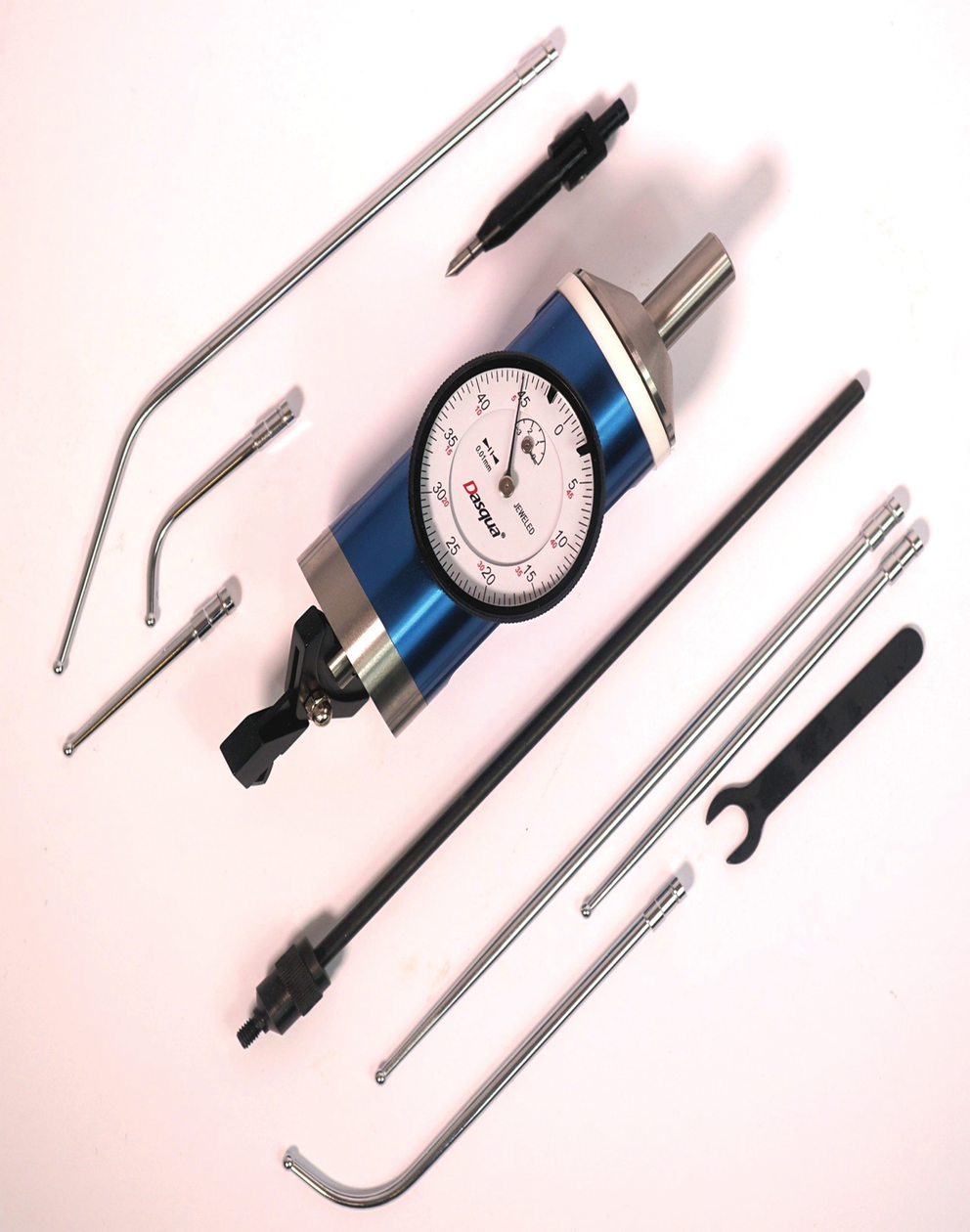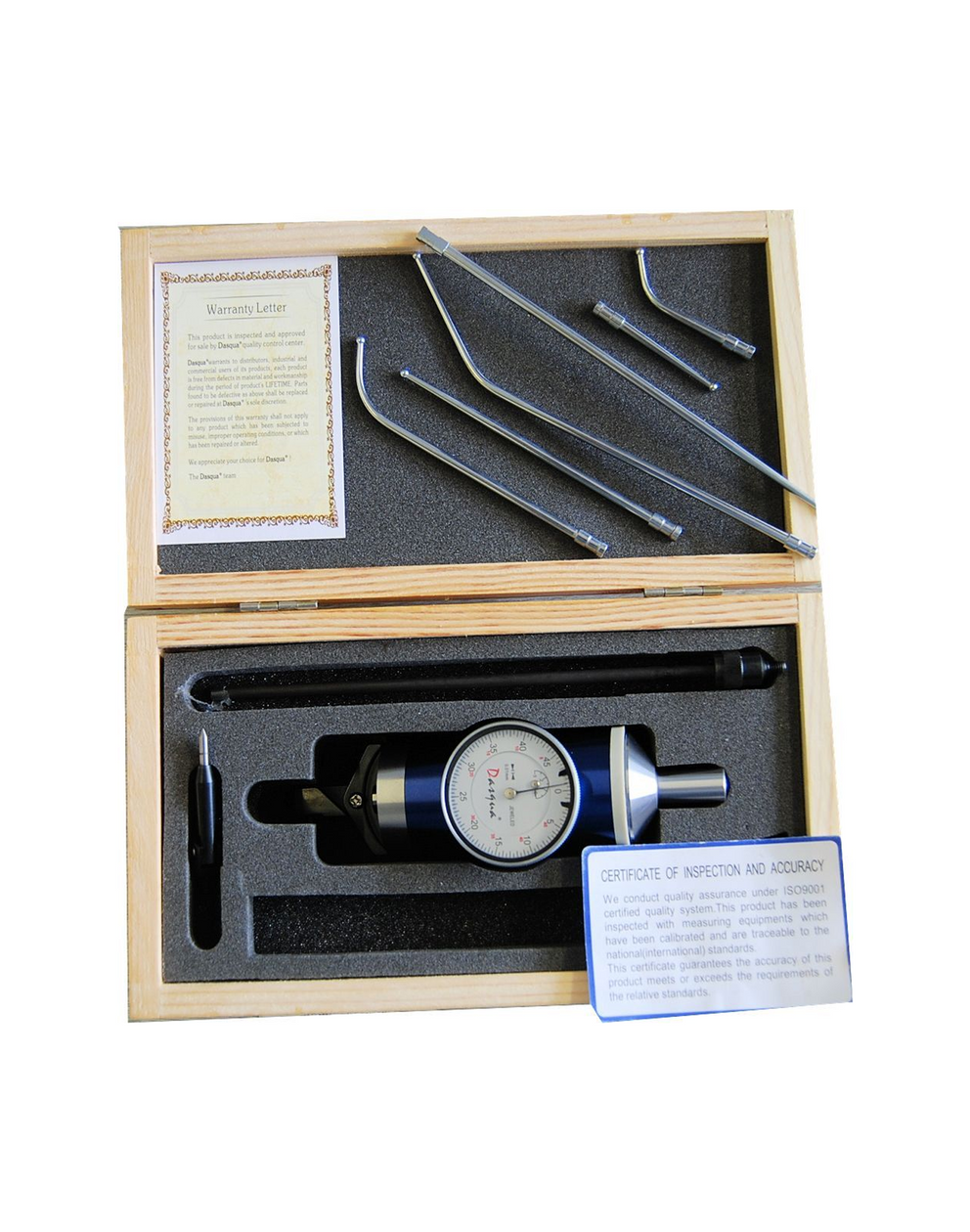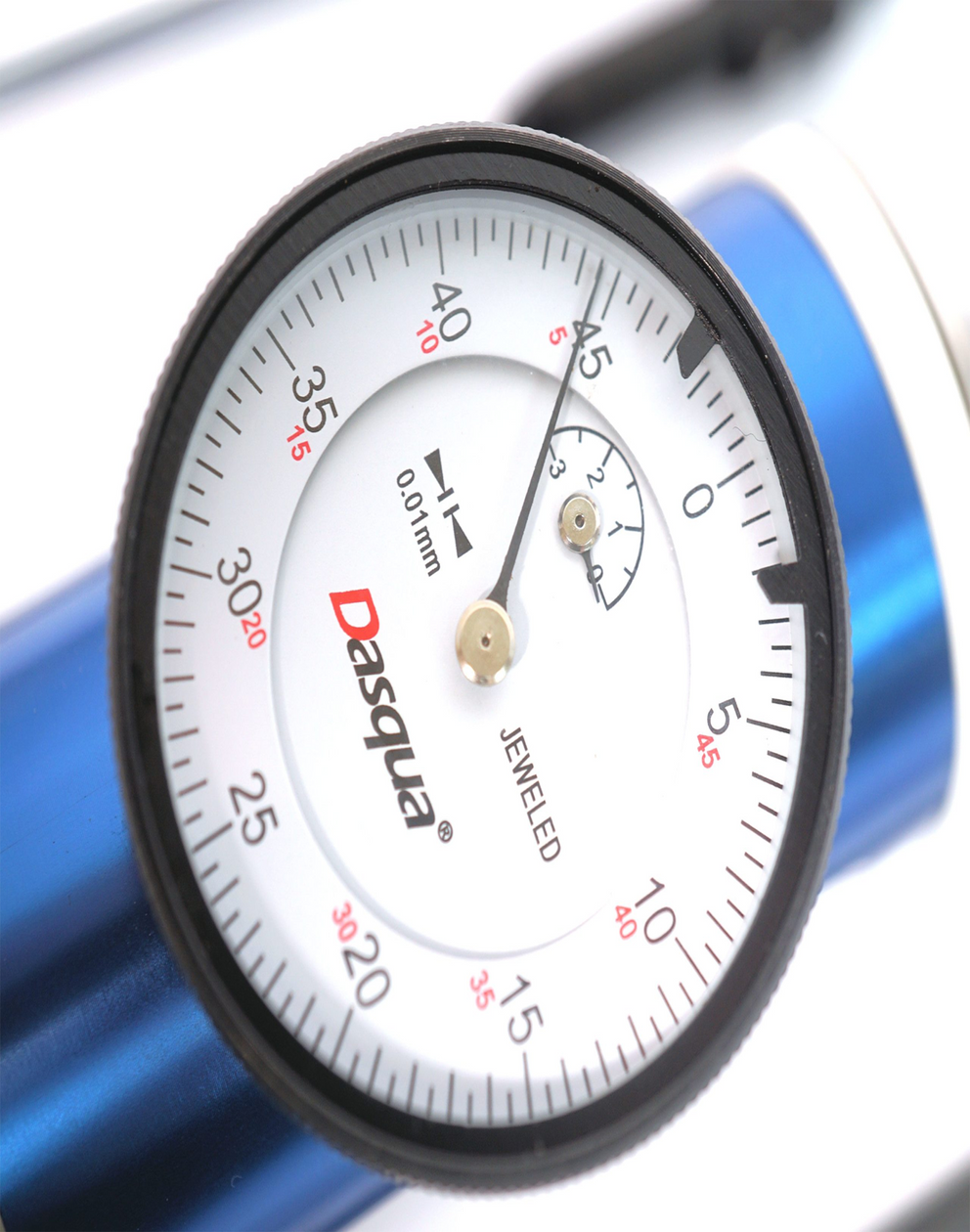 Dasqua
Dasqua Co-Axial Centering I...
₹ 13,663.00
DASQUA PRECISION WORKSHOP TOOLS  comes in aluminium box packaging • Use this indicator to quickly center work pieces or fixtures on yourboring and milling set-up.• Determining the centres of bores and shafts.• Sturdy metal housing suitable for all workshops.• Internal or External centering.• Operates at any angle from vertical to horizontal without a change.• 3 internal and 3 external feelers.• Restraining arm.• Center point feeler.• The shank is 10mm diameter and 20 mm long.• The indicator is 180mm long with 45 mm Straight Feeler.• Internal diameter is from 4mm to 300 mm.• External diameter is from 0mm to 300 mm.• Straight feeler length: 45 mm /100mm/154 mm.• Curved feeler length: 46 mm /100 mm /154 mm.• Center point feeler length: 52.5 mm.Measuring Range 0 – 6 mm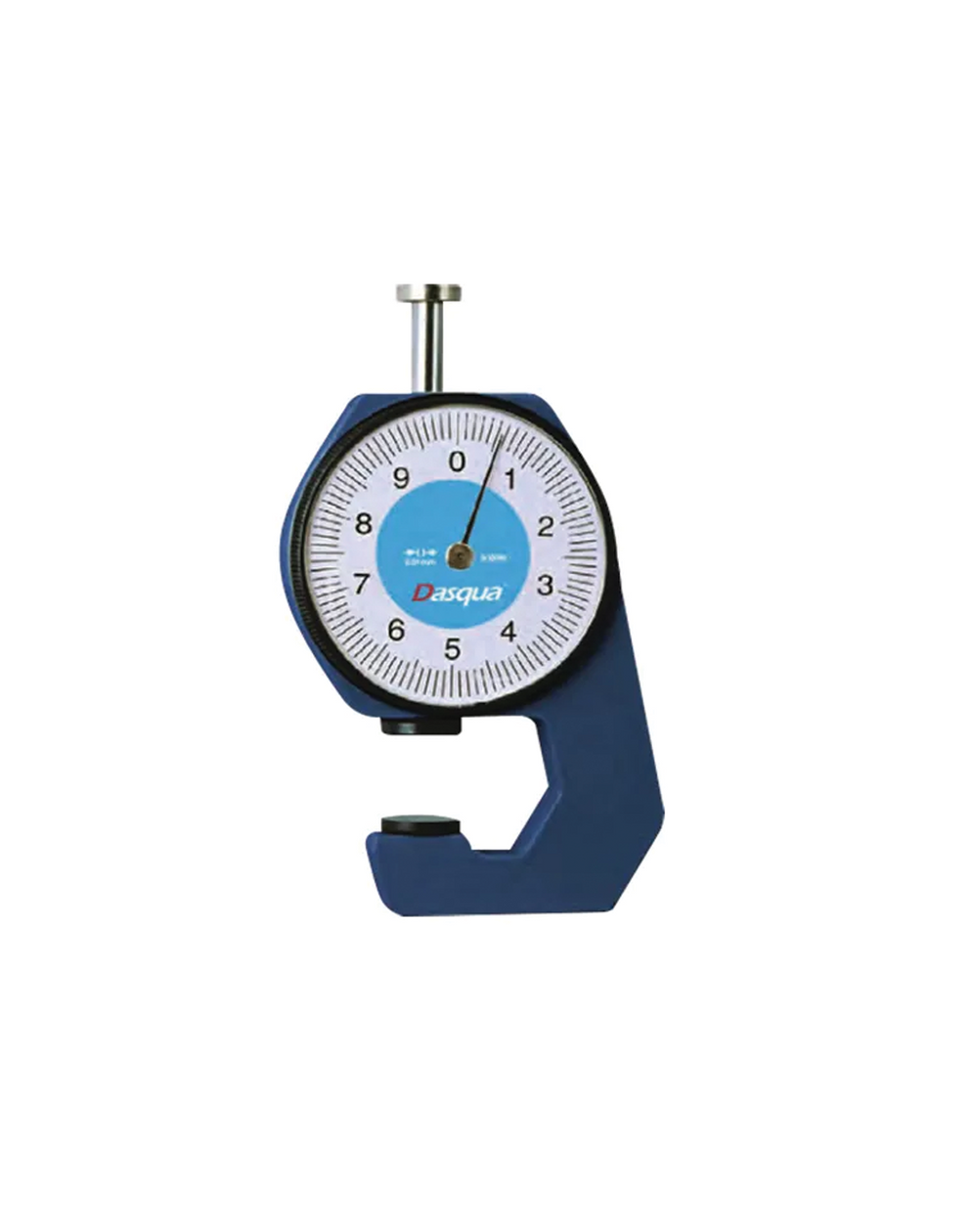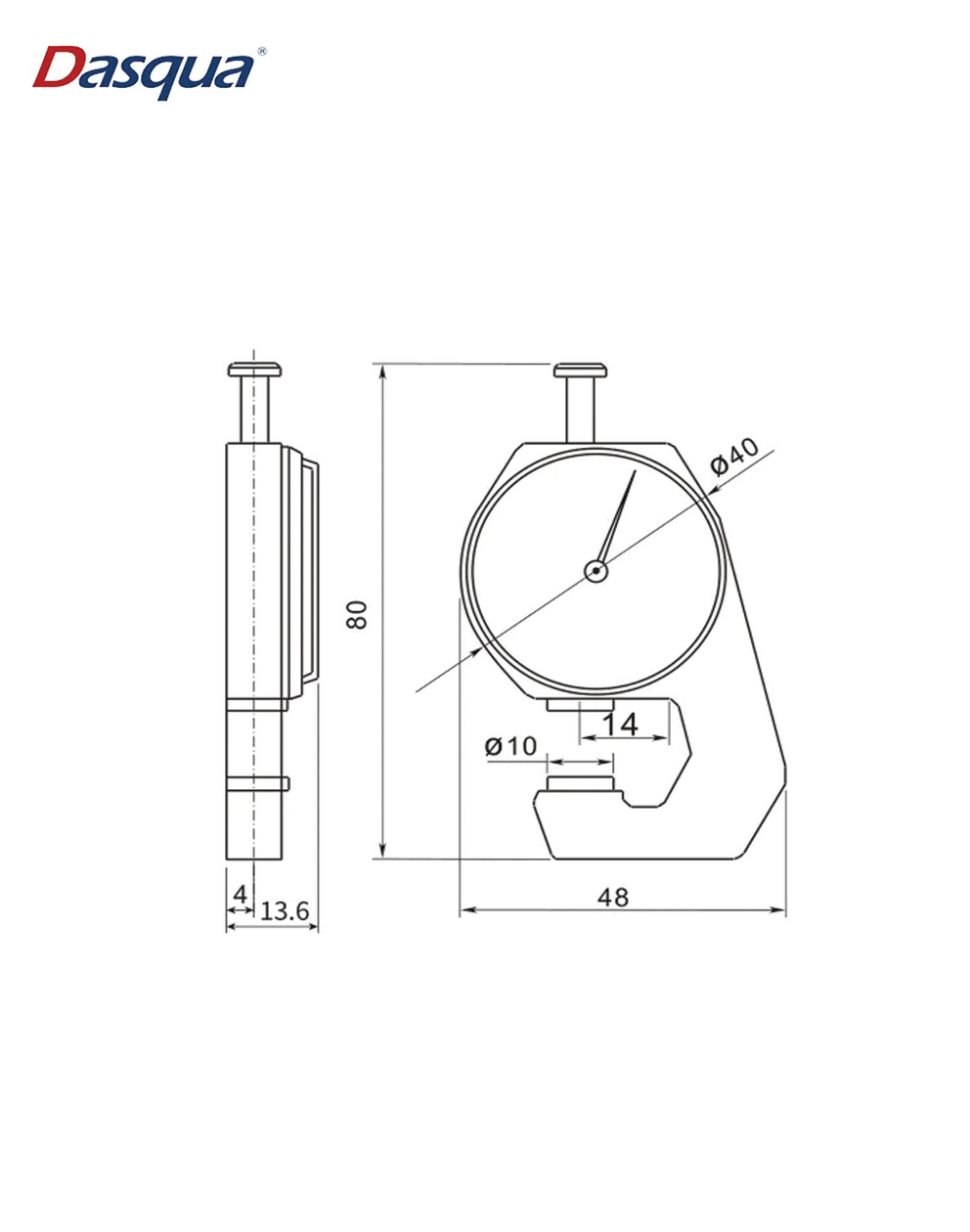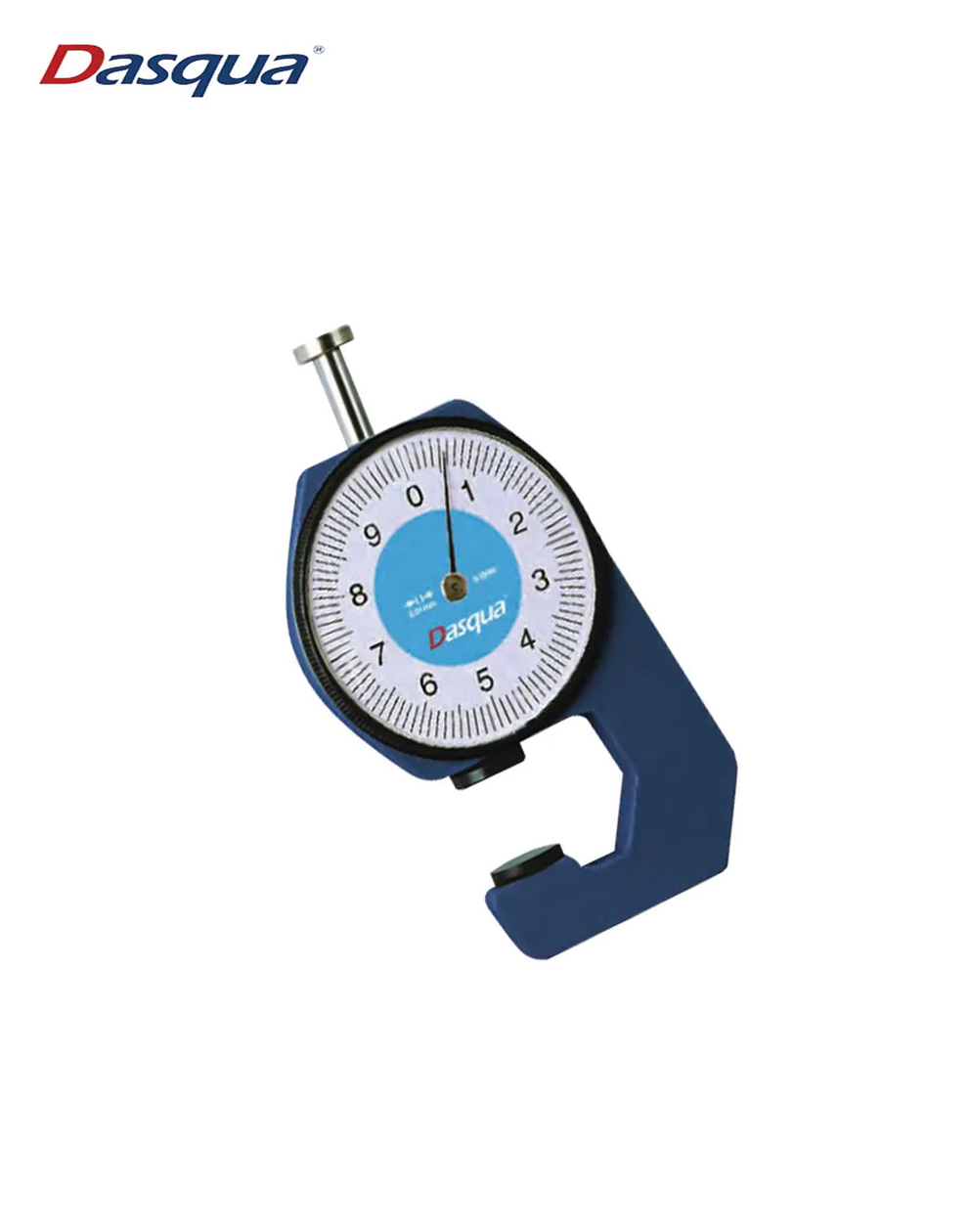 Dasqua
Dasqua 0-10mm Thickness Gauge
₹ 2,702.00
Thickness gauges are attachment to the dial indicators and offer quick and efficient means with a convenient grip handle to measure the thickness of paper leather rubber fabric metal plate glass plastic plate etc.  Sturdy light metal frame lacquered with spindle lifting lever  stainless spindle hardened and precision ground.  Graduaation 0.1  Range - 0-10 mm  DASQU PRODUCT CODE - 5841-8110  ACCURACY +- 0.05 MICRON.
GST Input Credit
Get Business Invoice and get 100% GST Input Credit for your Order.
7-Day Return
If you dont like the Product, Return it within 7 Days and get 100% refund.
Lowest Prices
We are offering Products at Lowest Prices in the Industry*.
Highest Quality
We strive to provide best quality product .