Dasqua Vernier Caliper Manual (Monoblock) pack of 1
SKU:

JBRS2417
Size
0-150 mm 6"
0-200 mm 8"
0-300 mm 12"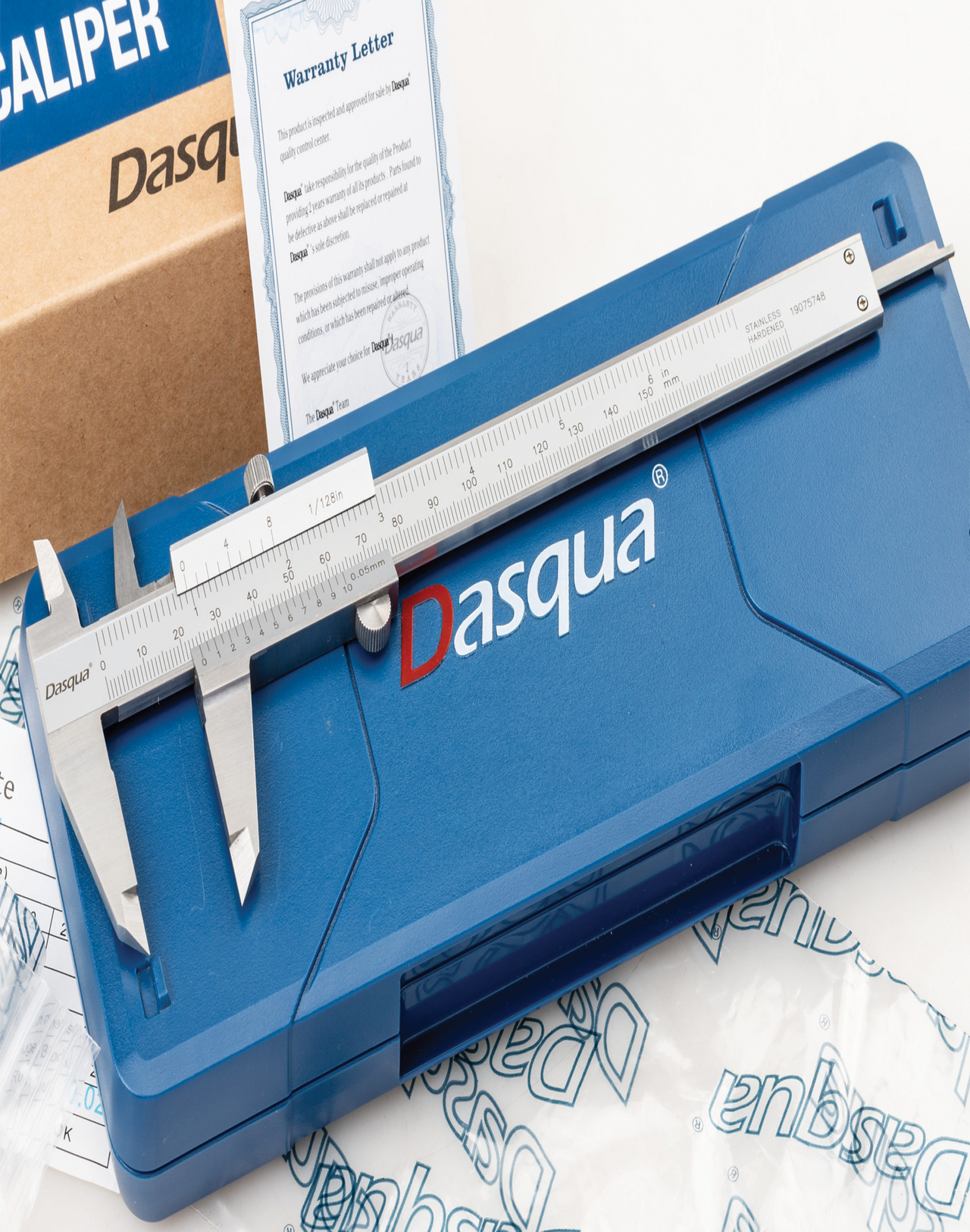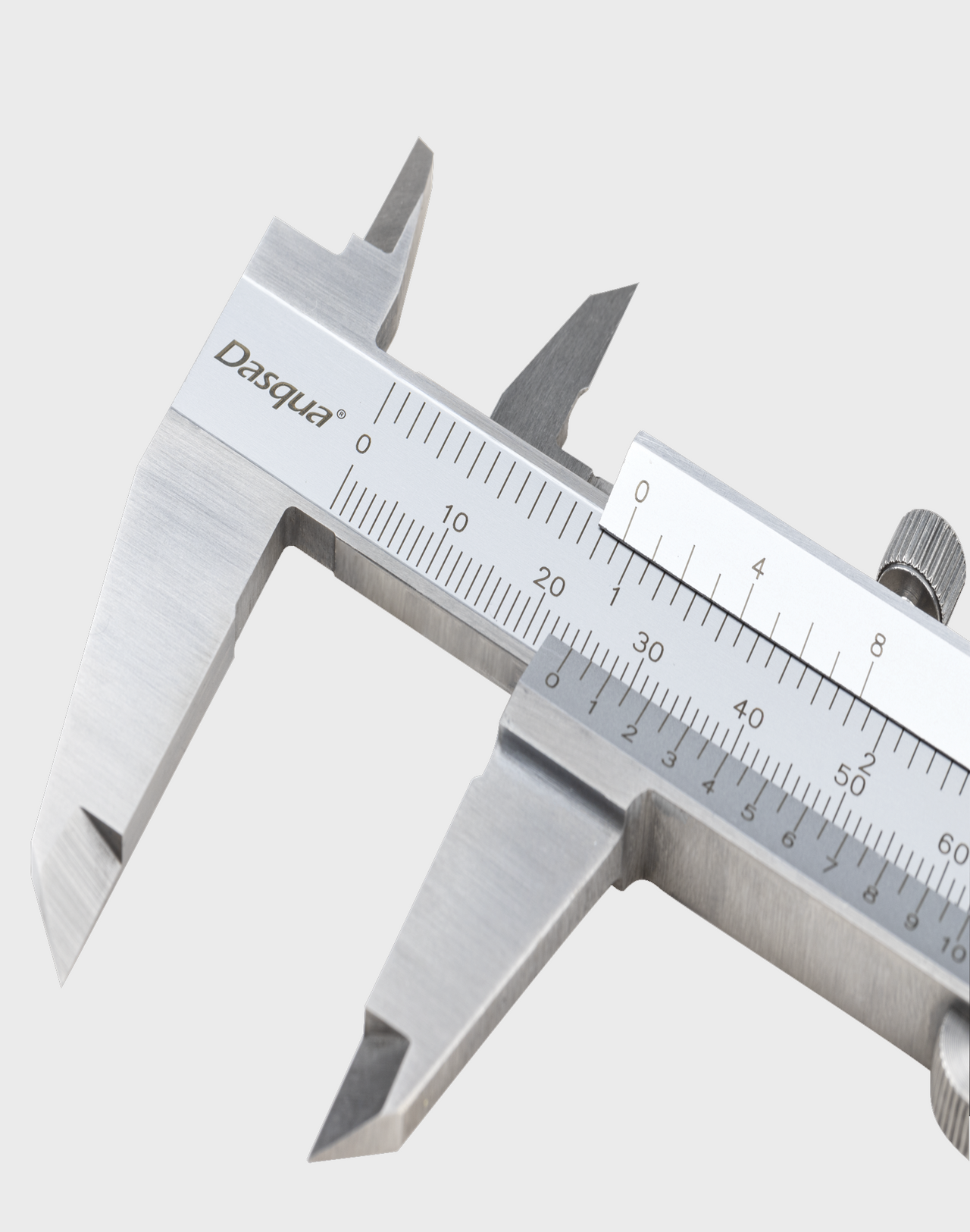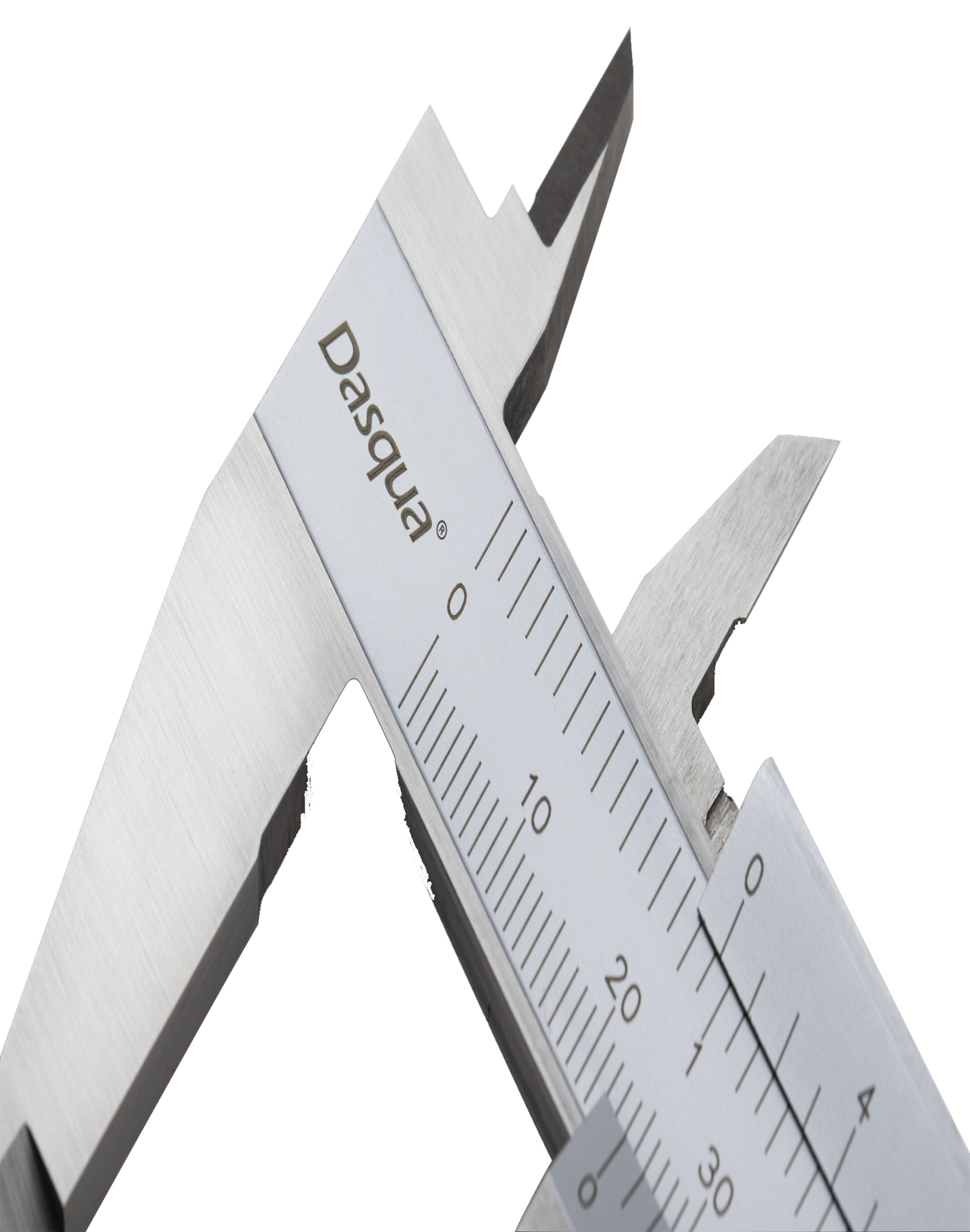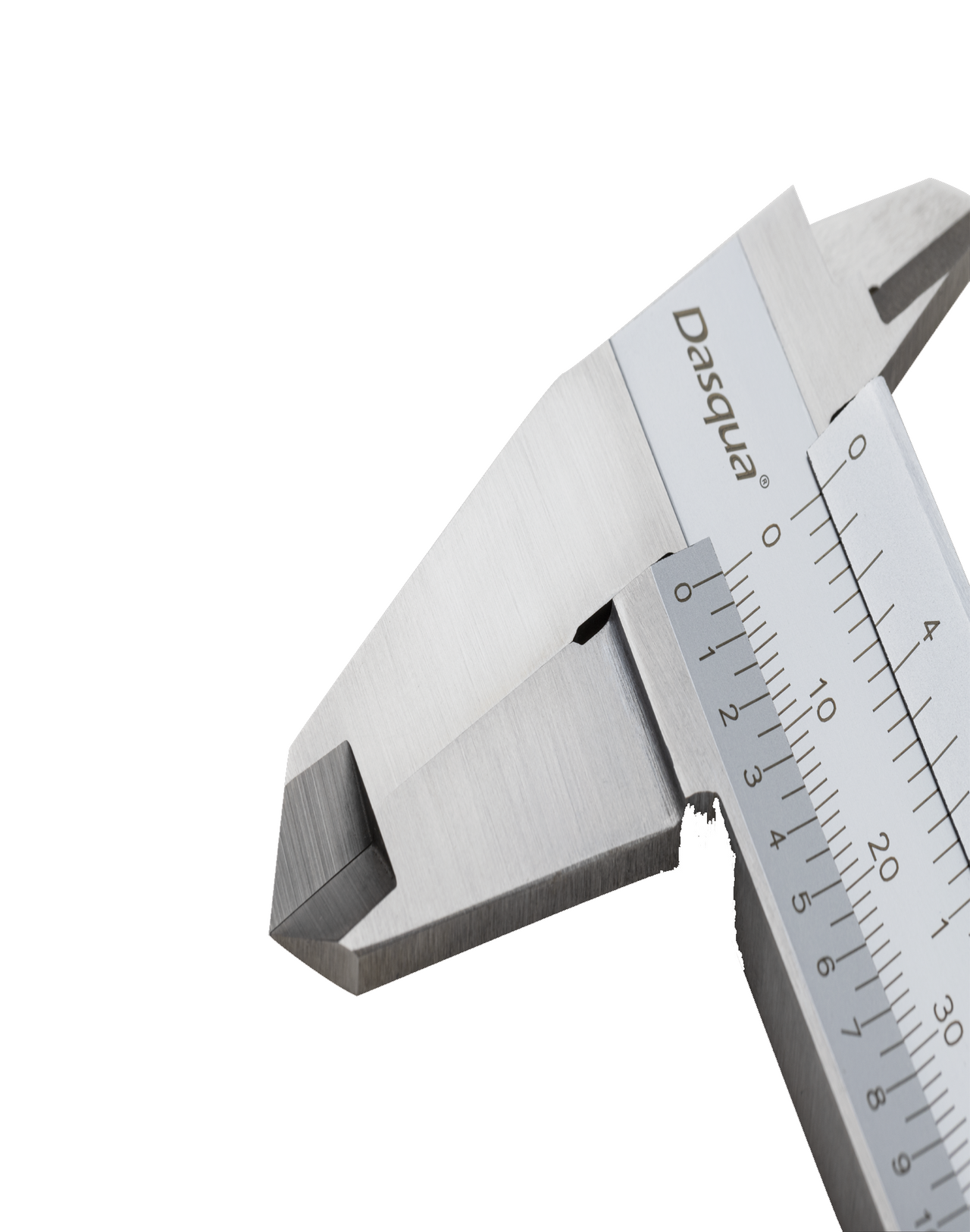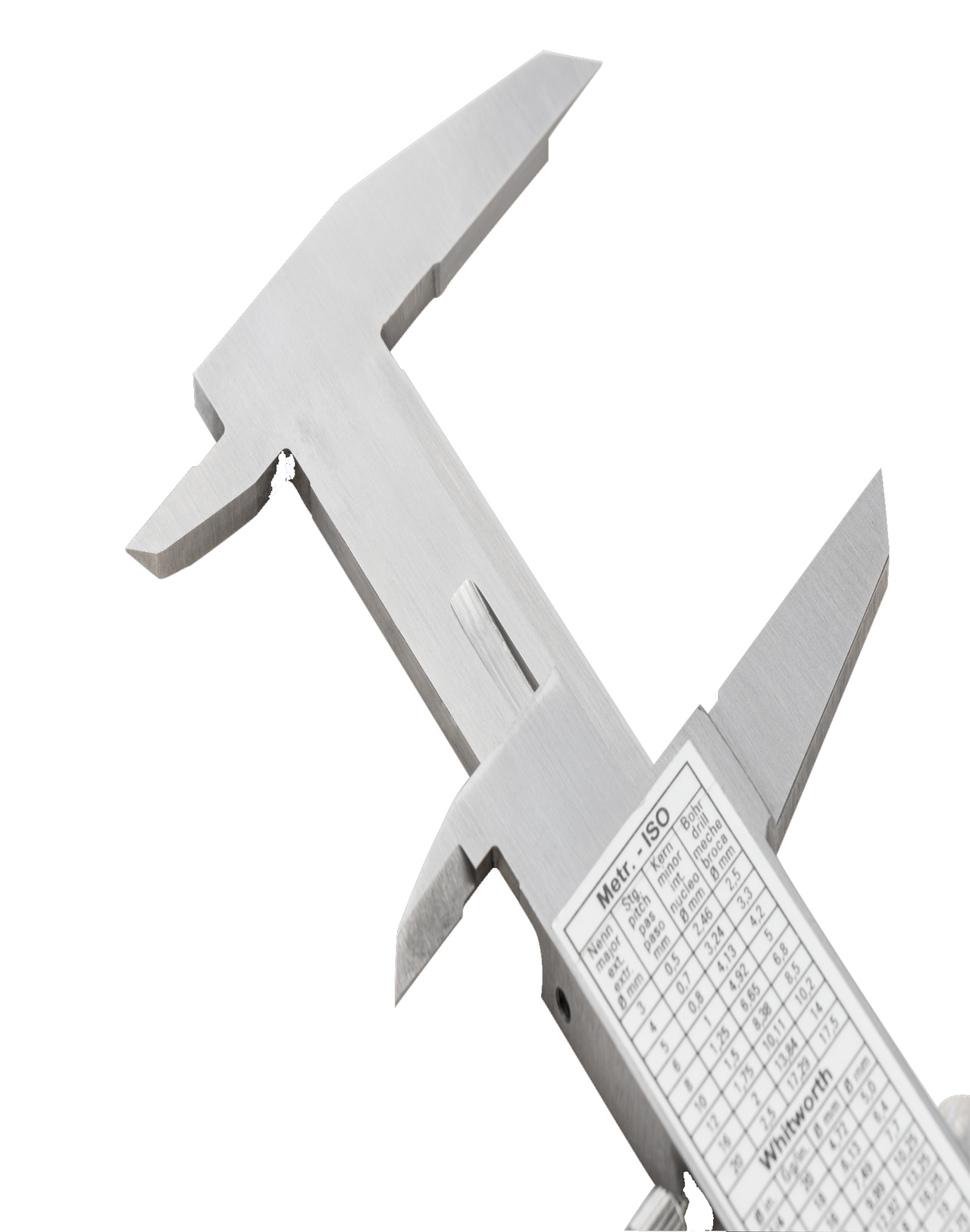 Dasqua Vernier Caliper Manual (Monoblock) pack of 1
Dasqua
Digital Vernier 6" ,8" ,12"...
from

₹ 2,182.00
ITALIAN DESIGNED  Digital Caliper ● Made of solid stainless steel ● Strictly made in accordance with DIN862 ● Silky smooth movement throughout Specifications Product Name: Large LCD Screen Digital CaliperItem Number: 1804-1065Measuring Range:  0~150 mm / 0~6''Accuracy:  ±0.02 mm / 0.001''Resolution: 0.01 mm / 0.0005'' / 1/128''Warranty: Two Years Features • With special glass grating adapted to improve its quality;• Industrial Quality: Surfaces of beam ground (Parallelism less than 0.015, 20% better than normal) to ensure smooth movement throughout;• LCD Display is of larger size for easy reading ( Digit Size: 11.5mm );• The body of caliper is made of first-class thickened stainless steel. All metal construction ensures the longer span life of caliper and is more suitable for various industrial use; Application Calipers, which can be Vernier, dial or digital, are versatile tools for basic length measurement.A digital caliper can be used to measure length, diameter or outer diameter, thickness. inner diameter etc. Our digital caliper works well for woodworking, jewelry making and so on, widely used in household, industry and automotive area, a great choice for mechanics, engineers, woodworkers, hobbyists, etc…. 4 Ways Of Measurement • Outside Diameter Measurement: Quickly measure any small or large objects with the sharp stainless steel made jaw;• Inside Diameter Measurement: Measure inside diameter of objects quickly with top jaws;• Depth Measurement: Versatile measurement options include depth function for small objects that are hard to reach with regular rulers;• Step Measurement: The overlooked step function of the caliper allows you to utilize the back step of the caliper to measure as well; Advantage • High quality material and precision machining process ensure product quality;• A traceable QC system is worthy of your trust;• Efficient warehouse and logistics management ensure your delivery time;• A two-year warranty makes you without the worries behind; Tips Keep the caliper's surface clean, prevent liquid from getting into the slider and do not immerse it in any liquid; The surface should be cleaned gently with medical alcohol. Never apply any voltage on the caliper and never use an electric pen on it; Package Content 1 x Large LCD Screen Digital Caliper1 x Protective Case1 x Warranty Letter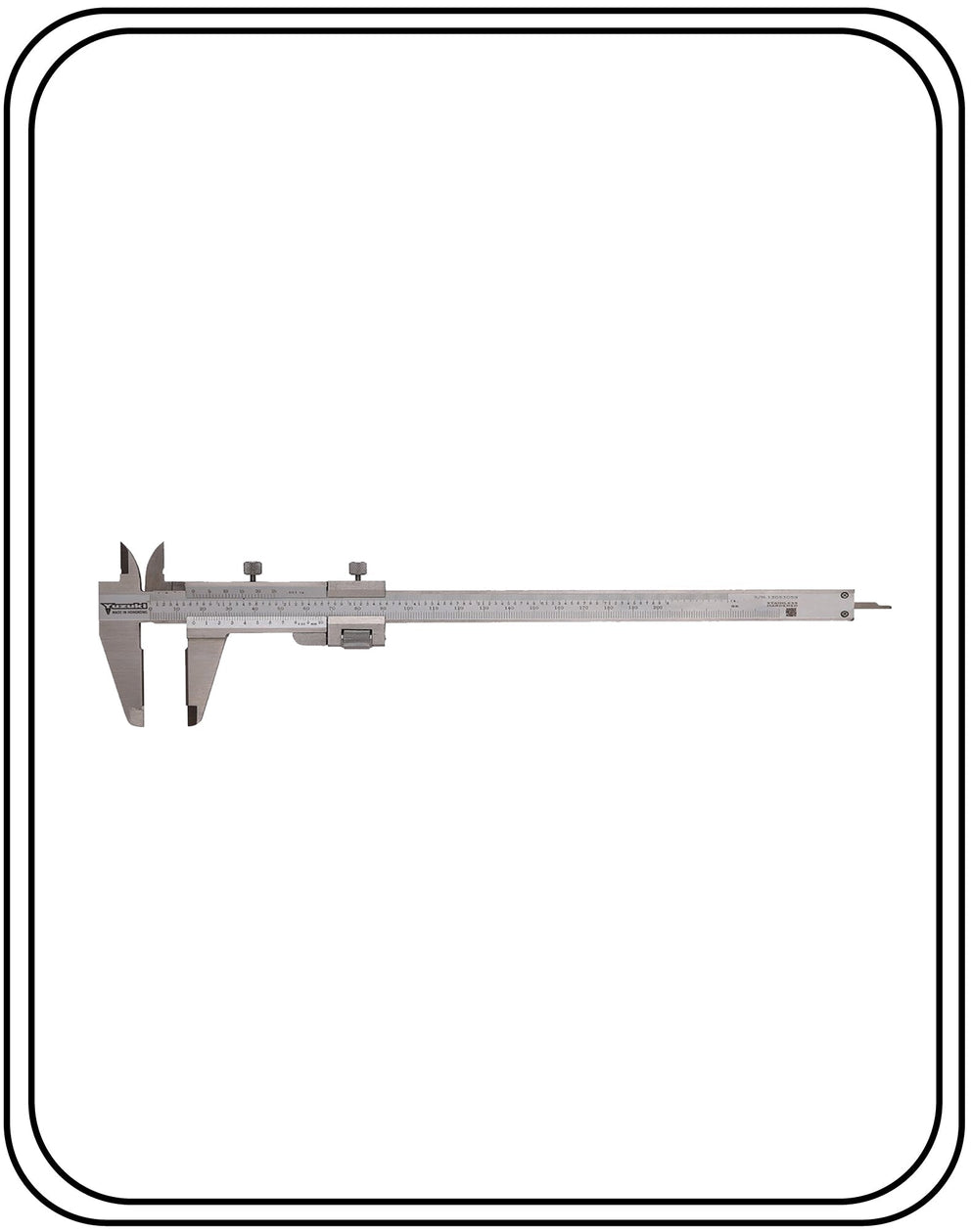 Yuzuki
Vernier Caliper 150mm/6 Inch
₹ 2,372.00
Material: Stainless steel Size (l x b x h): 16 cms x 10 cms x 4 cms Volume: 0.3 litres Item package quantity: 1 Country of Origin: China Colour: Metallic Included Components: Caliper Material: Stainless Steel
Dasqua
Dasqua Dial Caliper Vernier...
₹ 3,488.00
 New Launched Monoblock High Precision 0-150mm Double Shock-Proof Dial Caliper Pro   Strictly made high above the standard of DIN862, ISO9001 and JJG30-2017 Parallelism error ≤0.007mm, indication error ≤8μ; Precision control is 20% more stringent than DIN 862 Solid monoblock frame providing lasting stability High strength nylon tailboard to protect against impact Hardened ground jaws with precision lapped measuring faces Beam ground making silky movement throughout and sliding force 2.5N-3.5N Double shock-proof gearing Precision inner works Improved metal wheel, no wobbling or blocking With elegant protection package Product Name: Double Shock-Proof Dial CaliperItem Number: 1331-2115-AMeasuring Range:  0~150 mmAccuracy:  ±0.003 mmGraduation: 0.01 mmWarranty: Two Years
They are must-haves
Check out these awesome collections!
GST Input Credit
Get Business Invoice and get 100% GST Input Credit for your Order.
7-Day Return
If you dont like the Product, Return it within 7 Days and get 100% refund.
Lowest Prices
We are offering Products at Lowest Prices in the Industry*.
Highest Quality
We strive to provide best quality product .