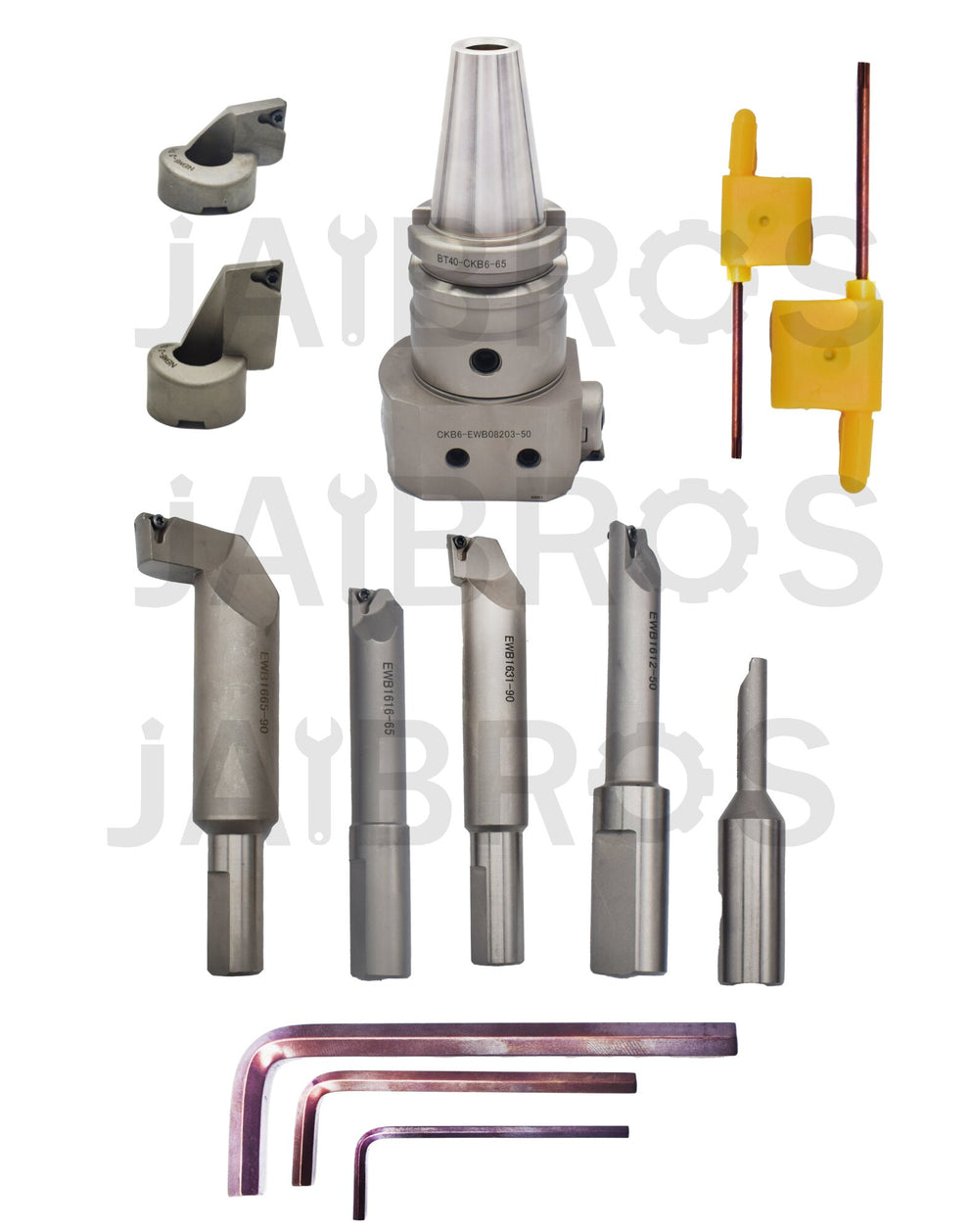 ACCkee
boring kit 8-203 mm BT40 ta...
₹ 23,470.00
boring kit 8-203 mm BT40 taper CKB6 acckee brand 10 micron graduation This boring kit is fine boring kit for diameters 8 mm to 203 mm  it comes with 8 attachments 3 allen keys and 2 Torx keys  EWB 1608-BORING RANGE 8-12 MM EWB1612-BORING RANGE 12-16 MM EWB1616-BORING RANGE 16-32 MM EWB1631-BORING RANGE 31-65 MM EWB1665-BORING RANGE 65-100 MM ENH6-1-BORING RANGE 100-153 MM ENH6-2-BORING RANGE 125-178 MM ENH6-3-BORING RANGE 150-203 MM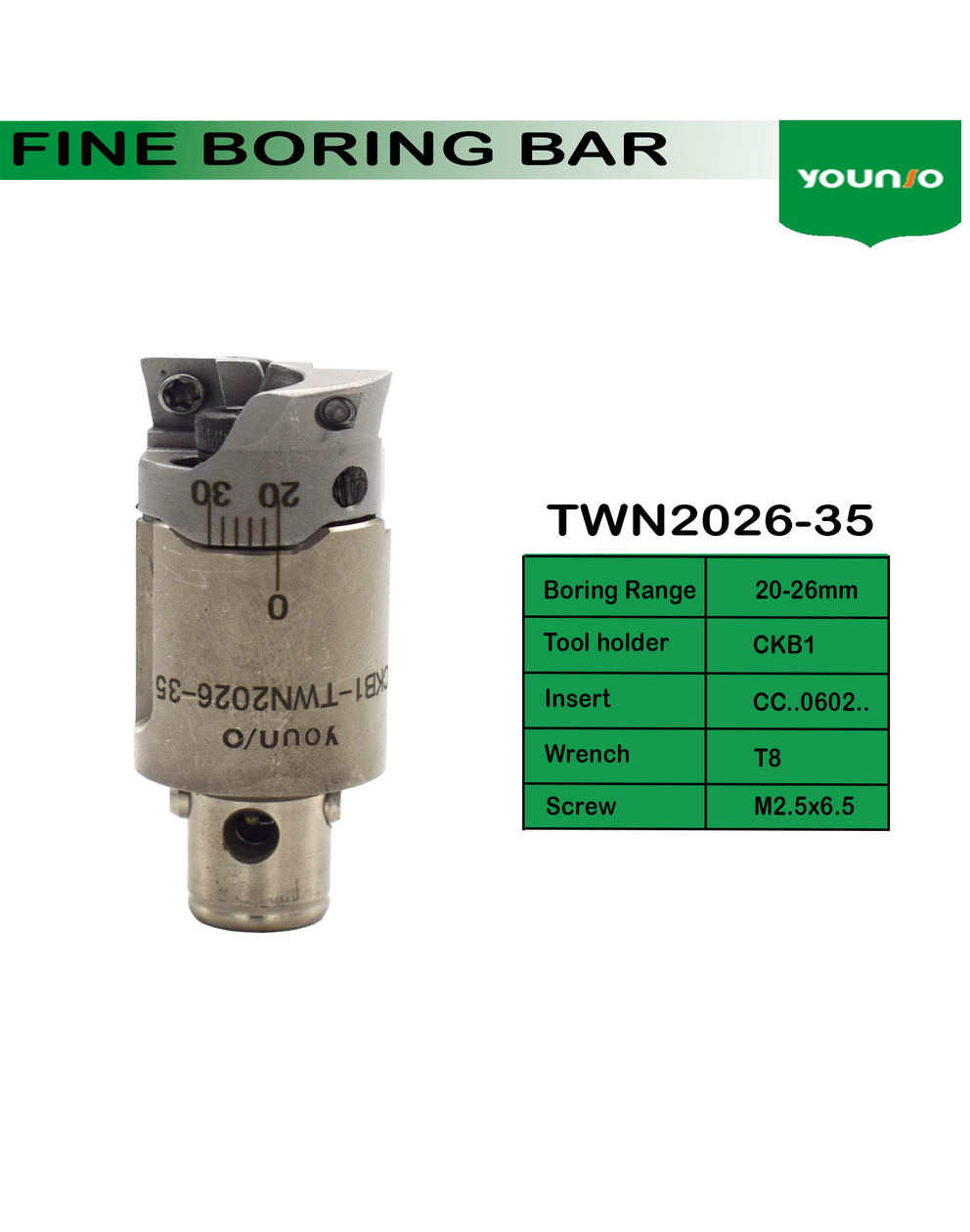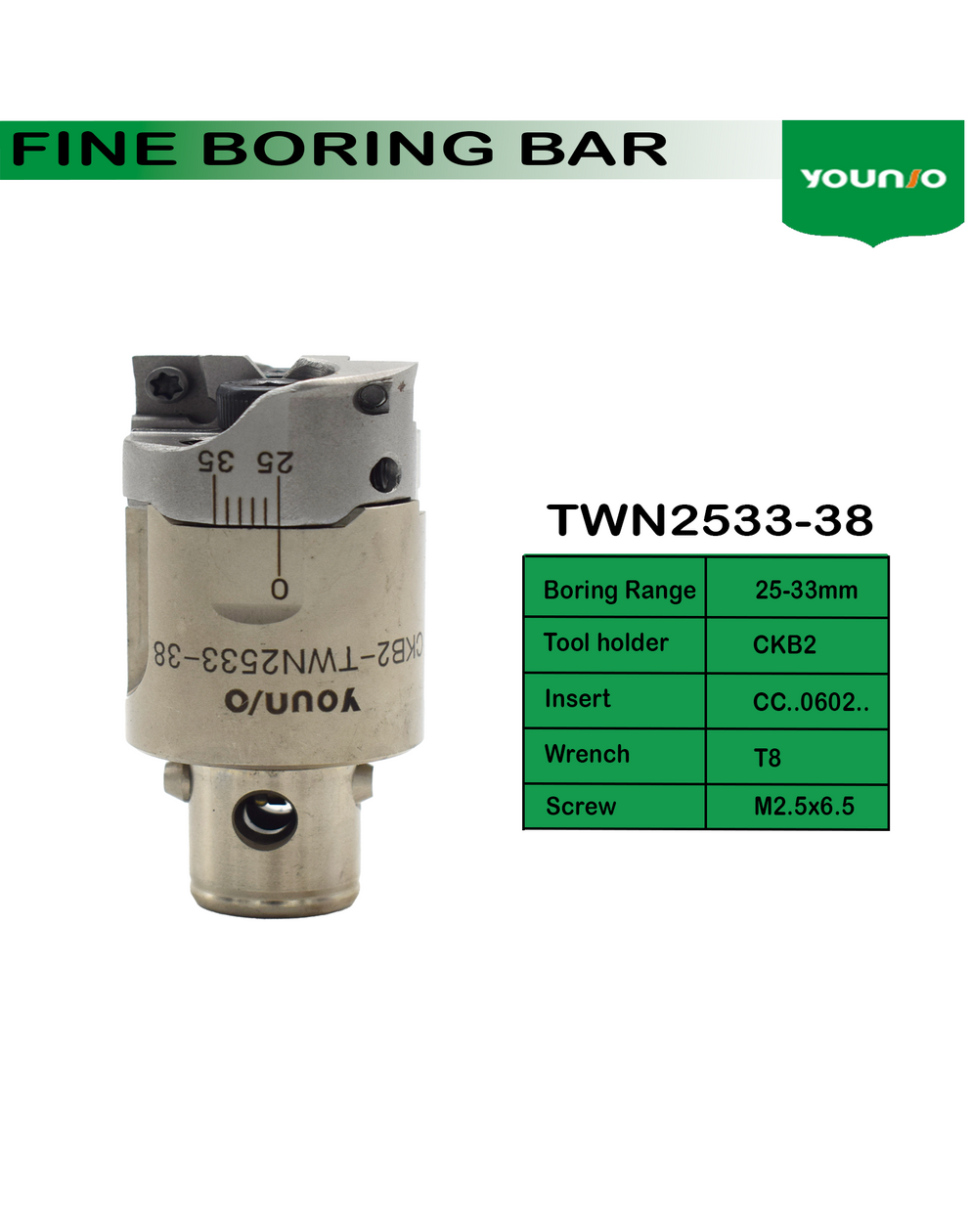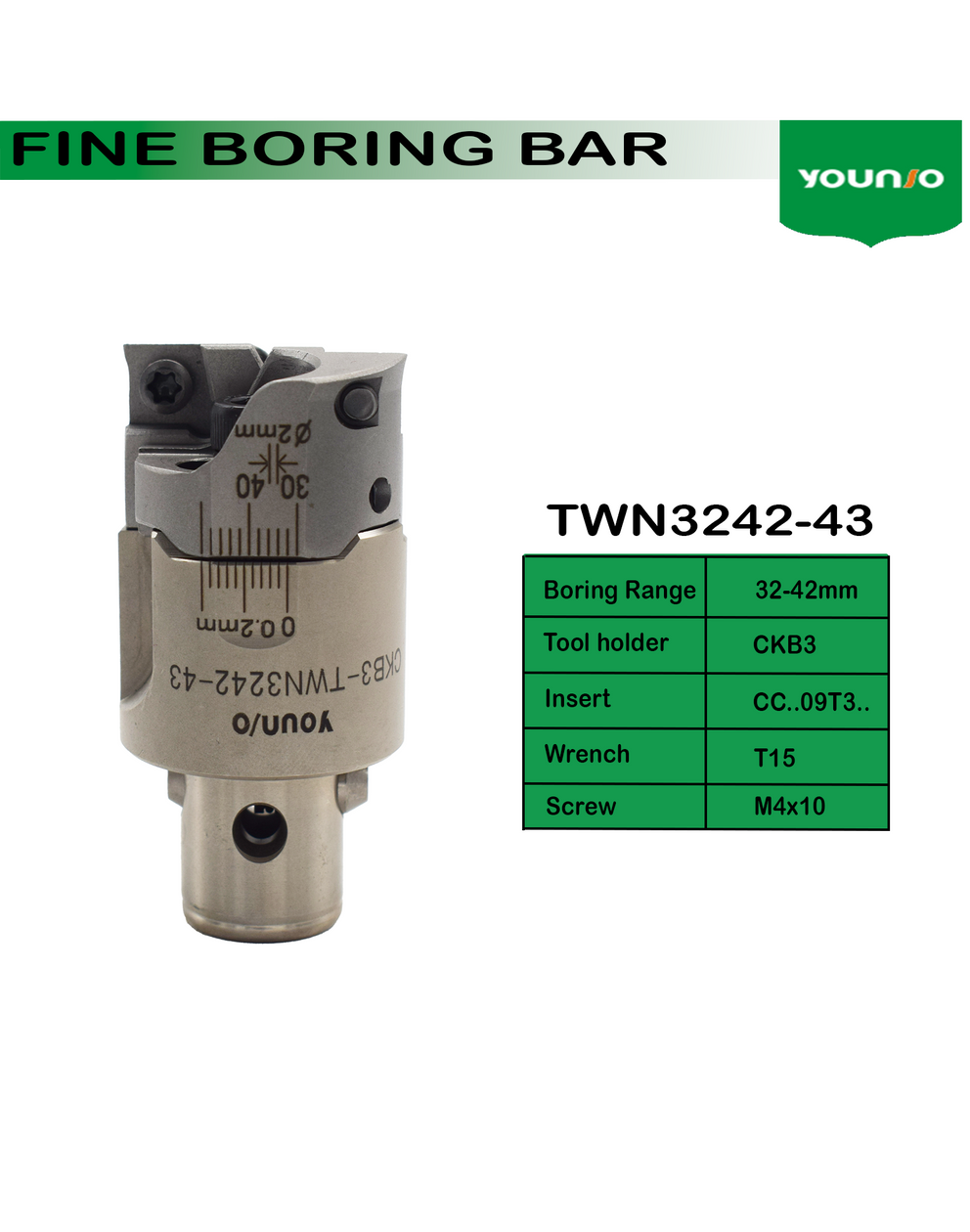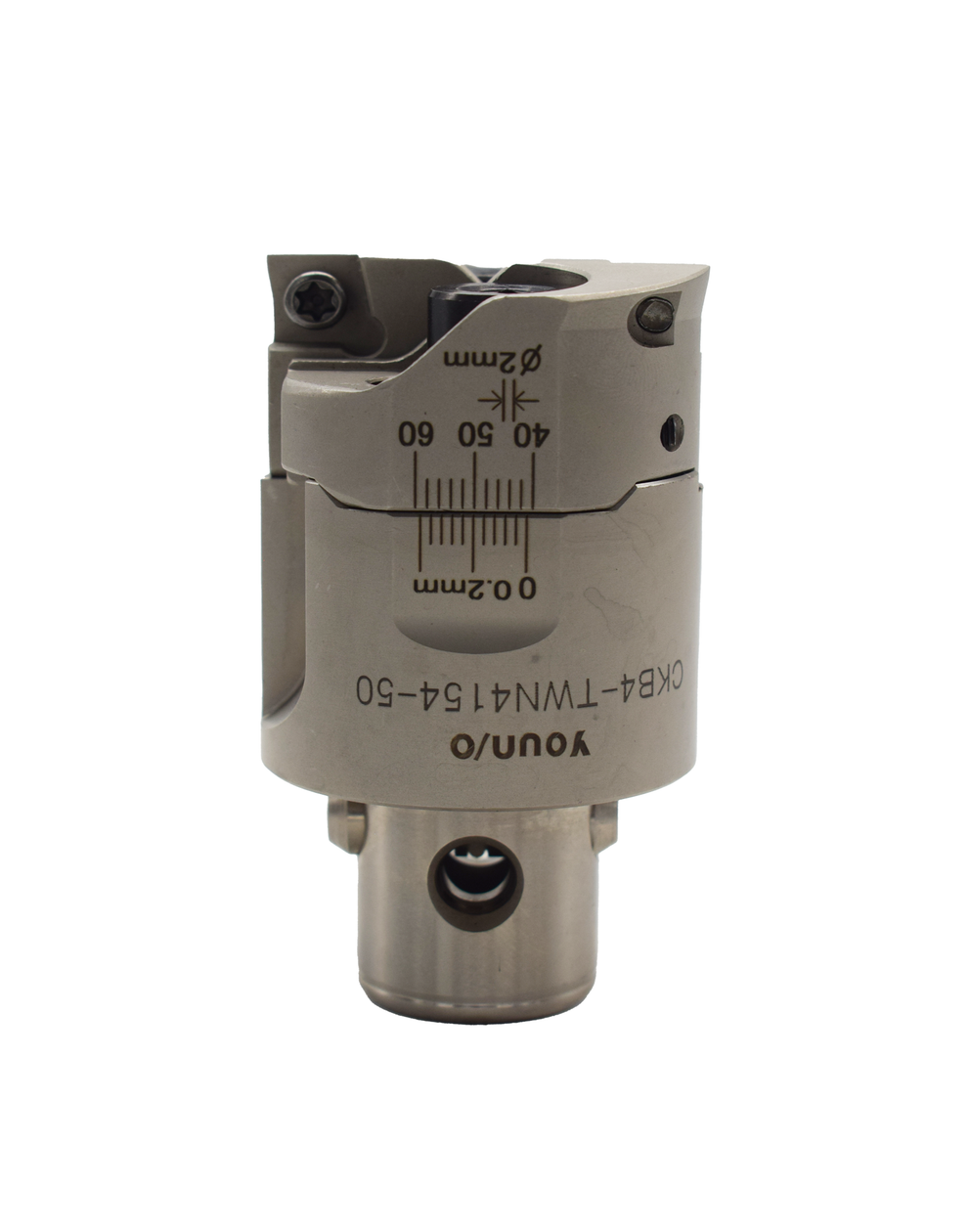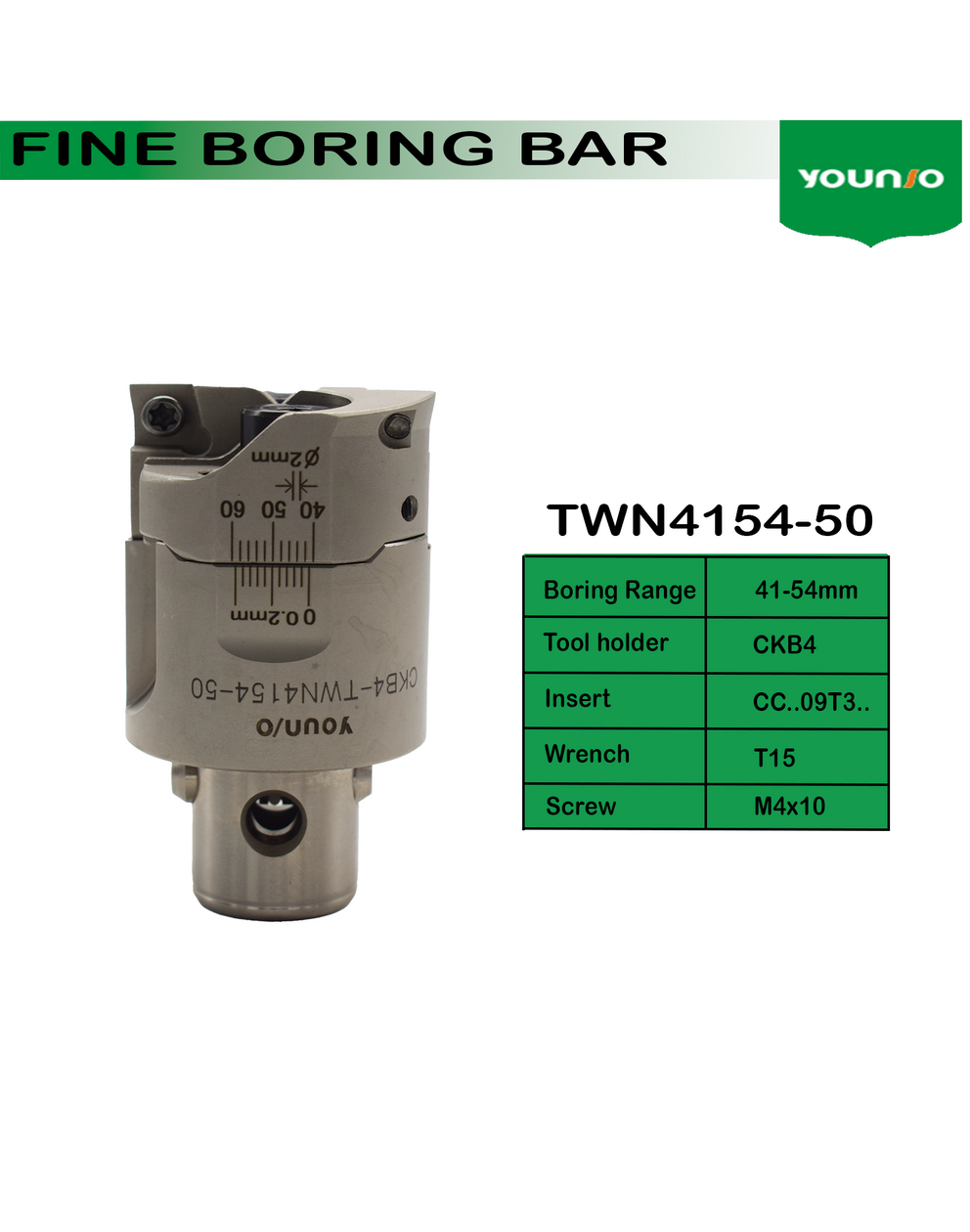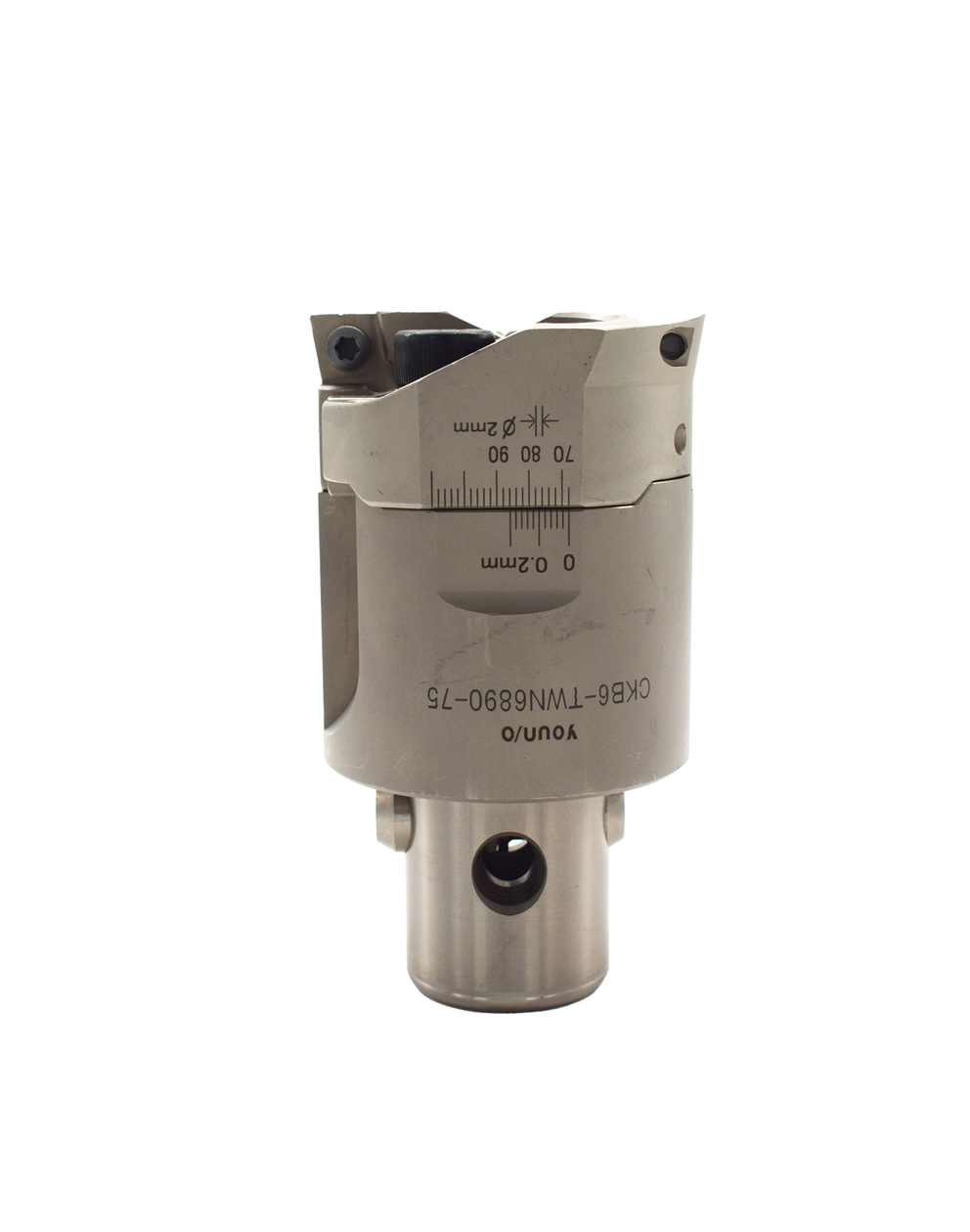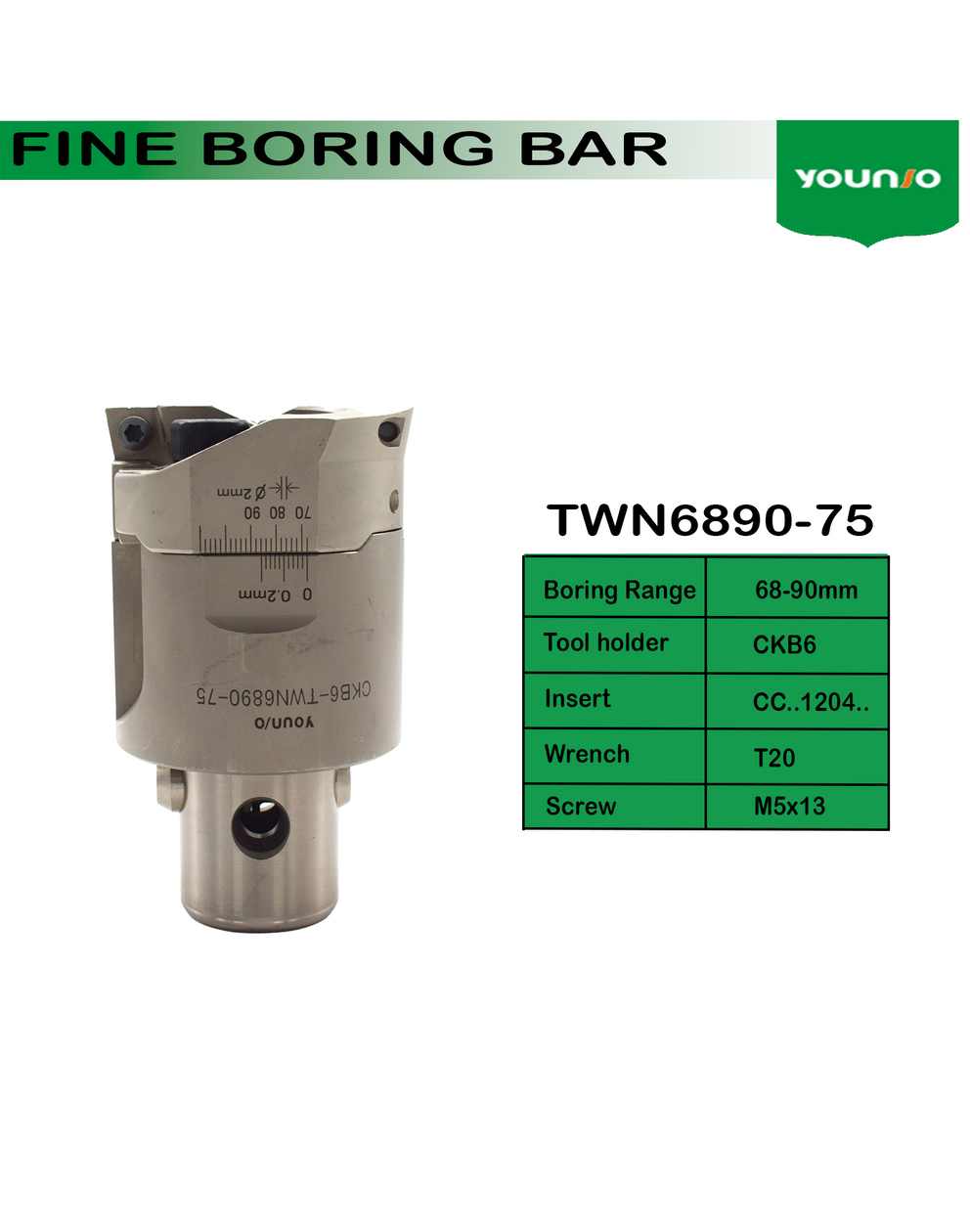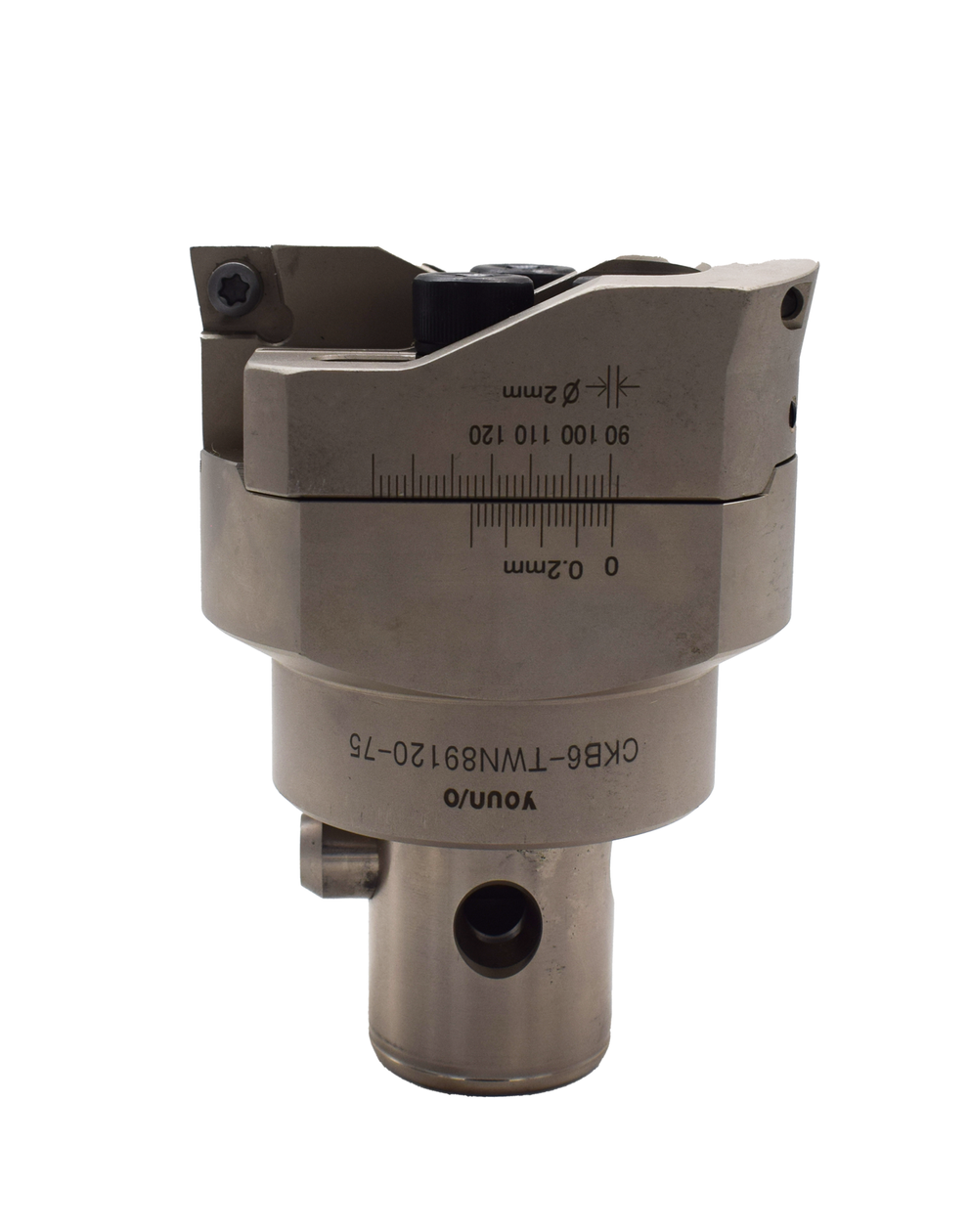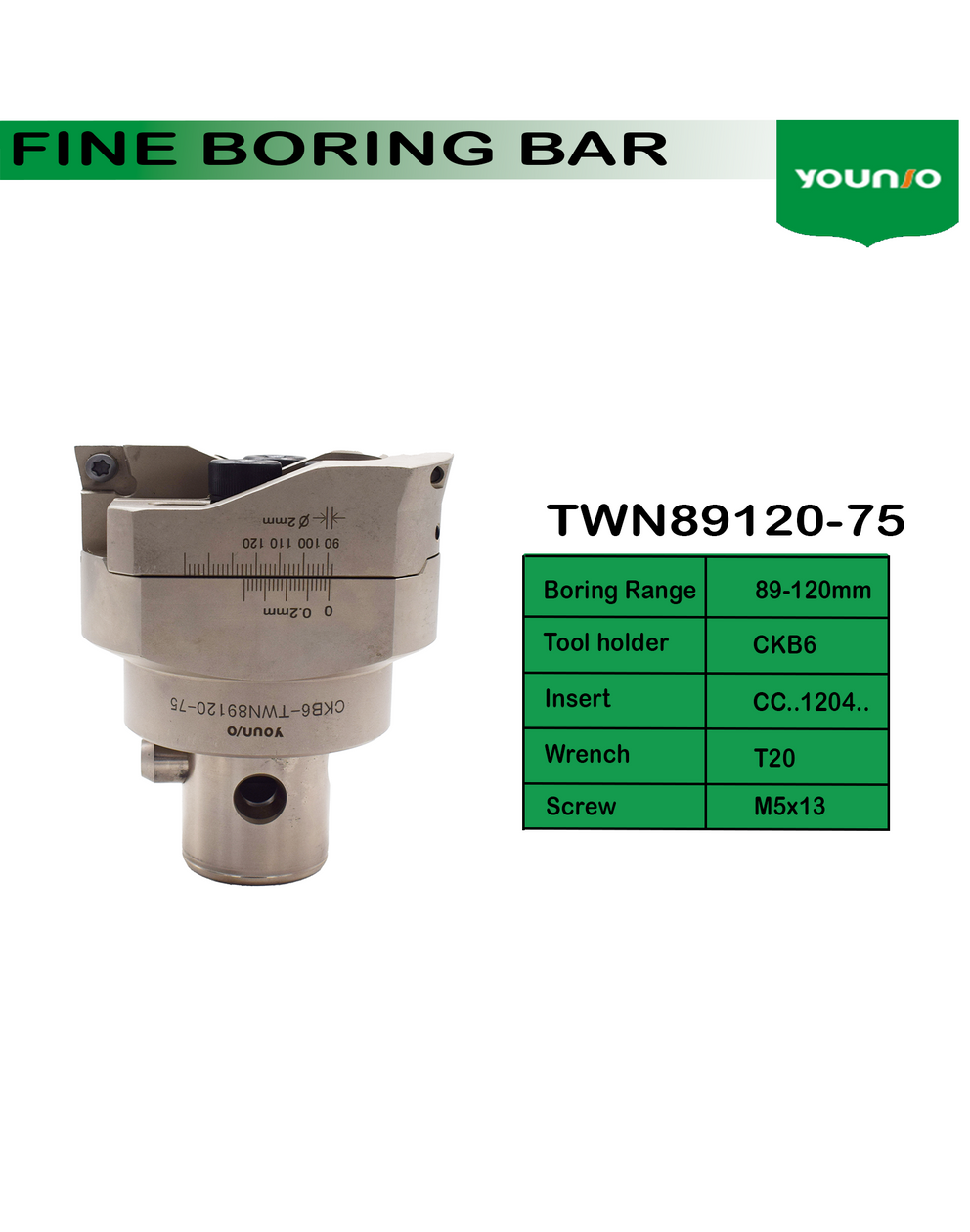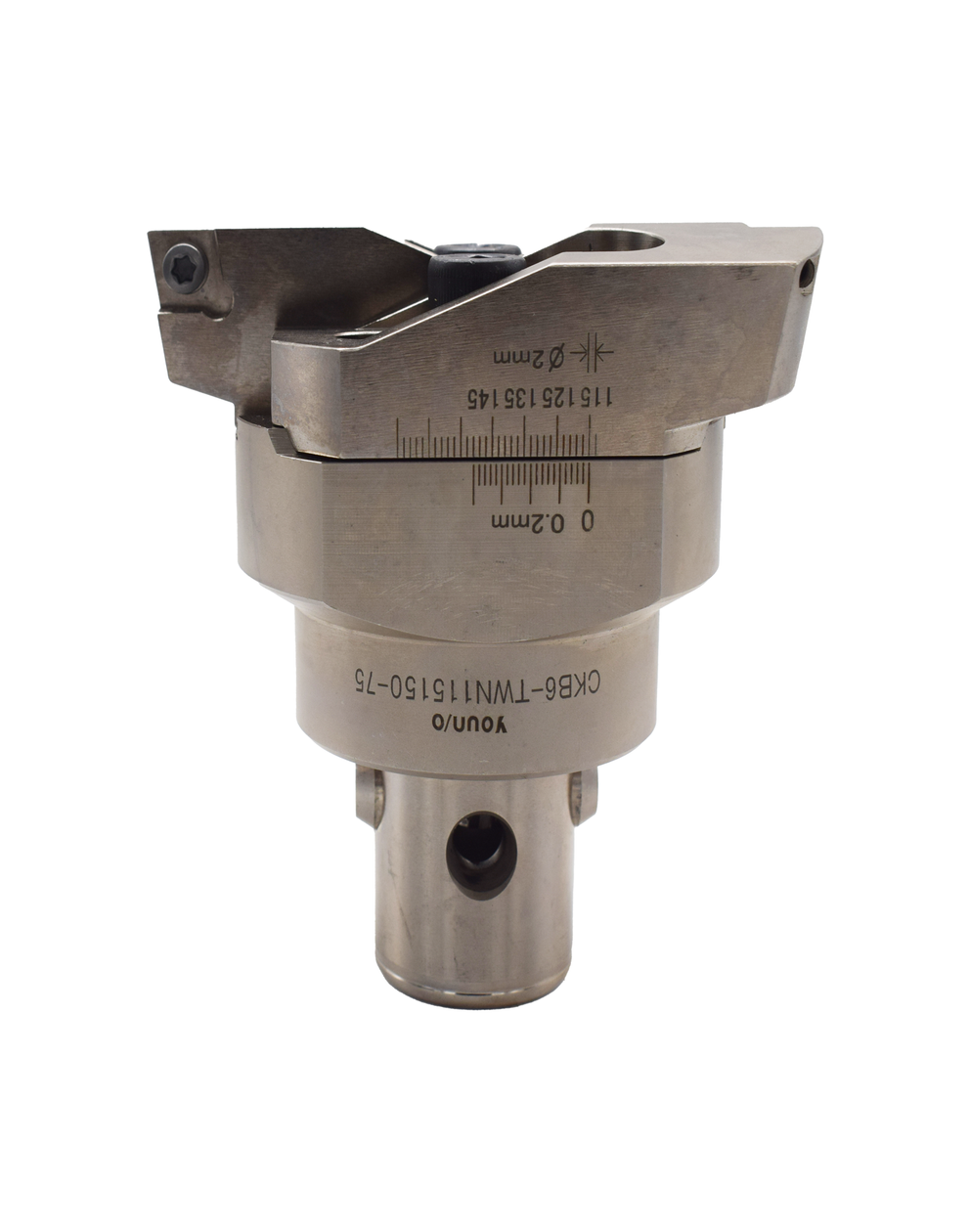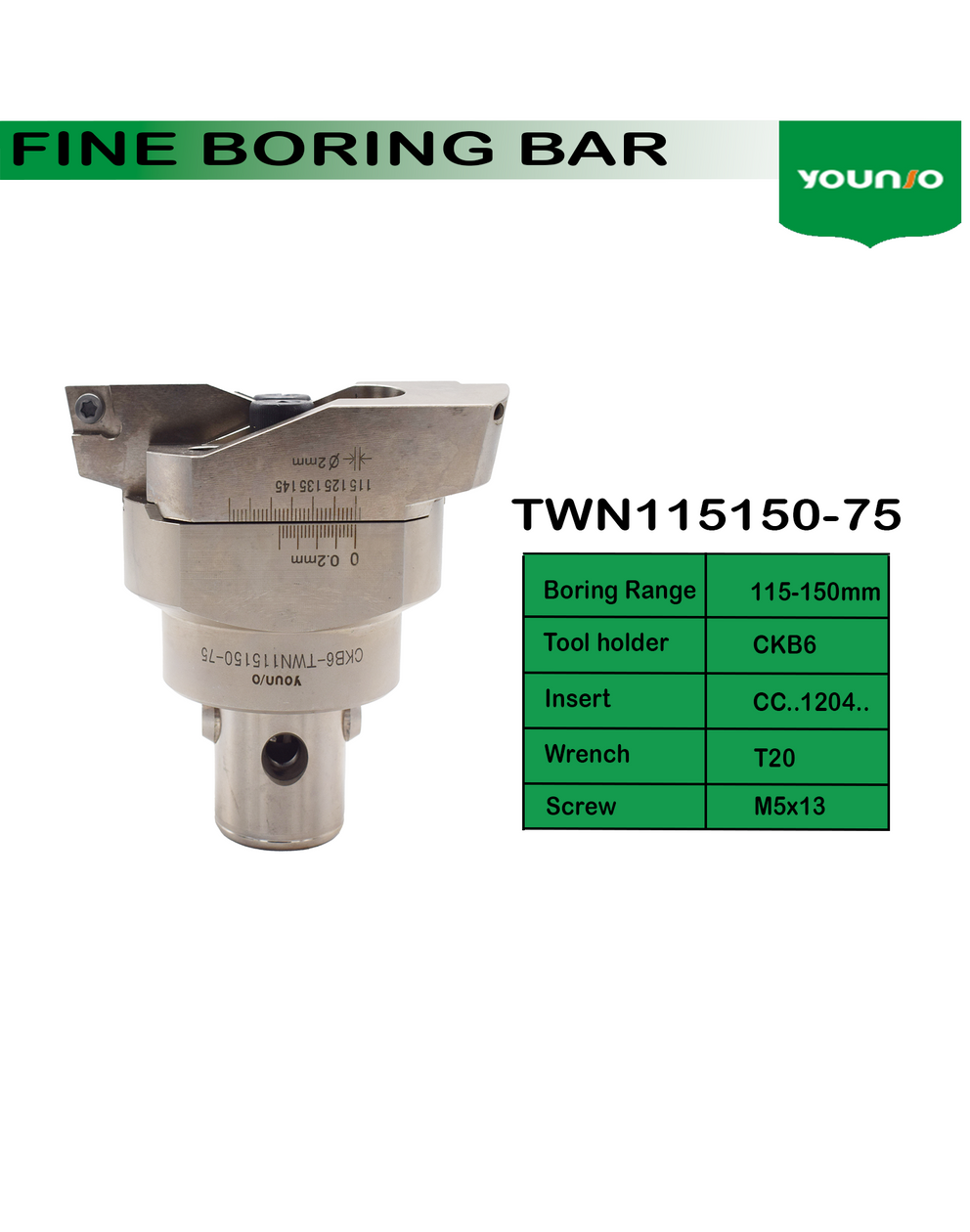 ACCkee
TWIN rough boring head rang...
from

₹ 4,139.00
TWIN boring head are used for rough boring application used with CCMT boring inserts.  CBK HOLDERS AS PER BORING SIZE  CBK1-TWN20-26-35LONG-SUITABLE INSERT CCMT0602 CBK2-TWN25-33-38LONG-SUITABLE INSERT CCMT0602 CBK3-TWN32-42-43LONG-SUITABLE INSERT CCMT0602 CBK4-TWN41-54-50LONG-SUITABLE INSERT CCMT09T3 CBK5-TWN53-72-60LONG -SUITABLE INSERT CCMT09T3 CBK6-TWN68-90-75LONG --SUITABLE INSERT CCMT1204 CBK6-TWN89-120-75LONG--SUITABLE INSERT CCMT1204 CBK6-TWN115-150-75LONG--SUITABLE INSERT CCMT1204
GST Input Credit
Get Business Invoice and get 100% GST Input Credit for your Order.
7-Day Return
If you dont like the Product, Return it within 7 Days and get 100% refund.
Lowest Prices
We are offering Products at Lowest Prices in the Industry*.
Highest Quality
We strive to provide best quality product .