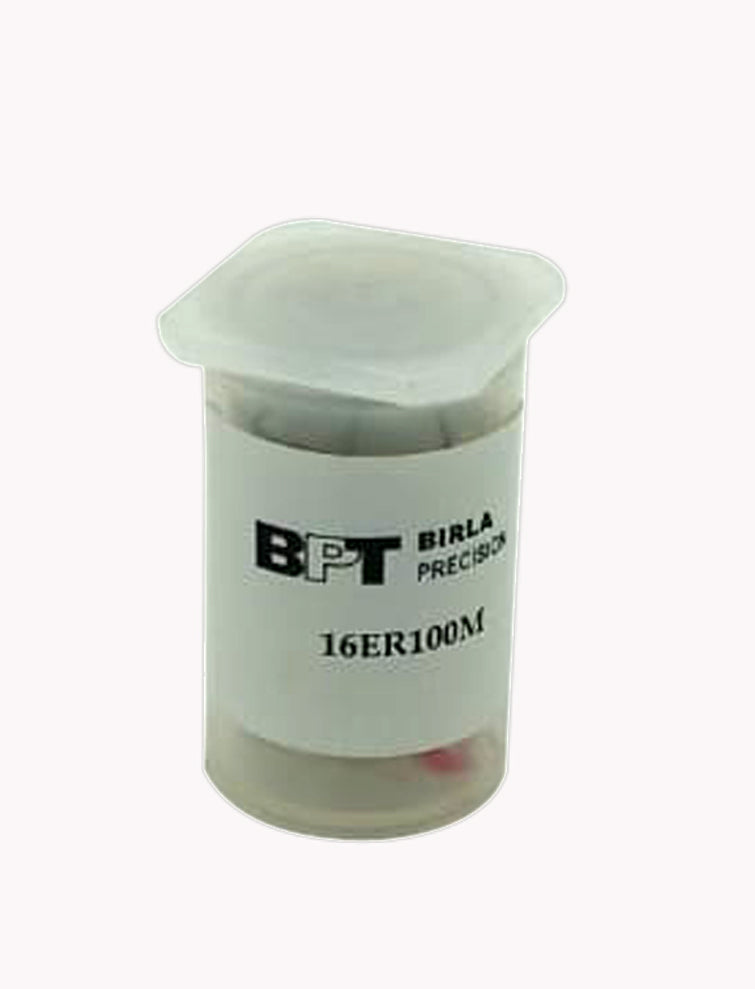 BPT
Bpt Er Collet ER16
₹ 440.00
Bpt Er Collet ER16We Only Sell Original Brands. The standard ER collet is the most widely used clamping system in the world.Made from Alloy spring steel and fully hardened these ER collets are ideal for many machining applications including boring, milling, reaming, tapping and grinding.  Unless specified differently all of our ER collets feature runout of 0.010 micron or less. ,ER collet sizes start at ER8 through ER50. ER16 series collets have a capacity of 1mm-10mm. Each ER16 collet has a range of (1 mm). The size indicated on the collet is the largest size it can hold and can be collapsed smaller within its collapse range of (0.9mm). For example, ER16-3mm can grab a round shank from 3mm diameter to 2.1mm diameter.
GST Input Credit
Get Business Invoice and get 100% GST Input Credit for your Order.
7-Day Return
If you dont like the Product, Return it within 7 Days and get 100% refund.
Lowest Prices
We are offering Products at Lowest Prices in the Industry*.
Highest Quality
We strive to provide best quality product .