6 Mm Carbide Ballnose 55 HRC 2 Flutes ,Shank 6 MM Flute Length 12 Mm Total Length Is 50/75/100 Mm
SKU:

JBRS0536
Size
50 LONG
75 LONG
100 LONG
150 LONG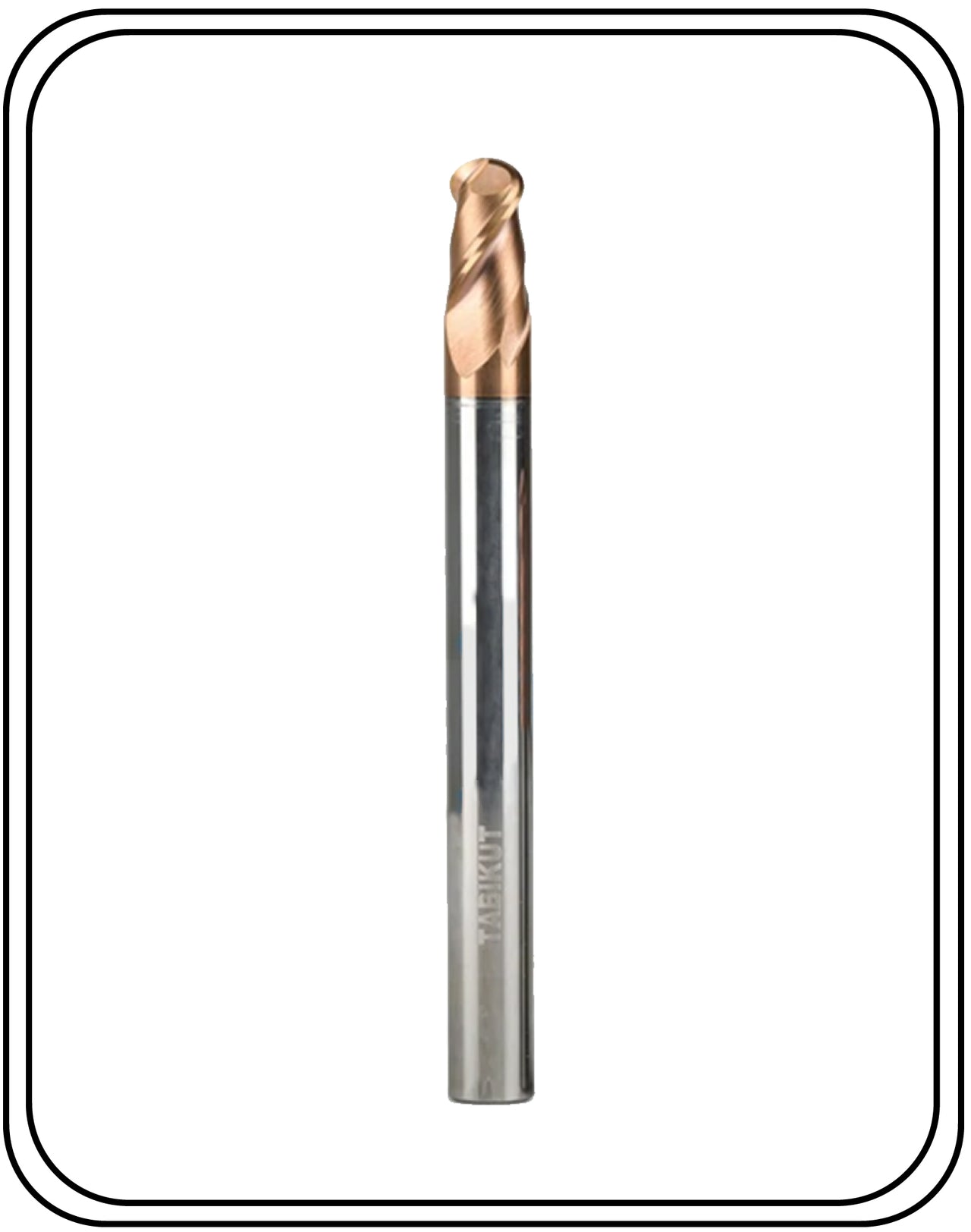 6 Mm Carbide Ballnose 55 HRC 2 Flutes ,Shank 6 MM Flute Length 12 Mm Total Length Is 50/75/100 Mm
Tabikut
10 Mm Carbide Ballnose 55 H...
from

₹ 1,062.00
10 Mm Carbide Ballnose 55 HRC 2 Flutes, Shank 10 MM Flute Length 20 Mm Total Length Is 75/100/150/200 MmSolid Carbide cutters are used to machine Hard and tough Materials, Steel, Alloy Steel, Cast iron, stainless steel, and many other material grades.  Bronze TiSiN Coating, Endmill for Better Life, and wear resistance.35 Degree Helix Angel, Grain Size 0.5μmUsed for Face Mill, Shoulder mill, side mill, etc, and Plastic Packaging for non-breakable packing The flute Length of the Ballnose is double of diameter if the diameter is 1 mm flute length will be 2 mm same for other sizes if the total length increase flute length remains the same as the double diameter.
They are must-haves
Check out these awesome collections!
GST Input Credit
Get Business Invoice and get 100% GST Input Credit for your Order.
7-Day Return
If you dont like the Product, Return it within 7 Days and get 100% refund.
Lowest Prices
We are offering Products at Lowest Prices in the Industry*.
Highest Quality
We strive to provide best quality product .